ST. LOUIS, MO – For the past year, the pandemic has altered our way of life significantly, and it is no longer the same as it was. Certain stores now allow online orders, and purchasing from home must be a lifesaver for people. If you truly enjoy visiting stores online from your home, consider perusing the following list of suggested businesses in St. Louis.
1. Self-Care
Sonder Lush Nail Studio is one of the great places that provide a go-to manicure and pedicure. You can book your appointment through their website. You may check Thirteenth and Washington Hair Salon to get glam and do your hair as well and book your appointment through this link.
2. Clothing
Ceci Unique Gallery is located at 901 Washington Avenue #101, St. Louis, MO 63101. They are available for their "wearable art" along with the unique gifts they have, which are blown glass, images, and jewelry. You may check their collection via this link.
You may also check DNA, a men's streetwear boutique that serves you plenty of hats, snapbacks, shirts, and so on that you will attract to the goods at first sight. Their collection is available for you to check on their website.
3. Restaurants
If you are in downtown St. Louis, do not ever forget to grab a cup of coffee and sweets pick-me-up at Park Avenue. They are available for dessert menu as well, and you can check their menu here. It is located at 5105 Columbia Avenue, St. Louis, MO 63139.
You may visit the Last Kitchen and Bar to taste the various menus, with a different menu from breakfast, brunch, lunch, and dinner. This is located at 1501 Washington Avenue, St. Louis, MO 63103. For further information, kindly check this website.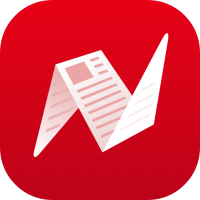 This is original content from NewsBreak's Creator Program. Join today to publish and share your own content.