ST. LOUIS, MO – Eugene Haynes was known to be a child prodigy on the piano. He was the first East St. Louis, Illinois resident and in the black community who got accepted at Julliard School of Music in New York City in 1944 alongside his classmate Miles David, a well-known trumpeter.
At the age of 22, Eugene Haynes started his journey and relationship with the St. Louis Symphony Orchestra. He began the relationship and performed with SLSO at the Washington University in St. Louis Quadrangle in 1947. Where 2,000 people had come to watch the orchestra and Eugene Haynes performing Wolfgang Amadeus Mozart's Piano Concerto No. 20 in D minor, which is one of Mozart's greatest piano concertos.
Besides that, Haynes had performed twice with SLSO in 1949 with Harry Farbman performing Frédéric Chopin's Piano Concerto No. 1 and in 1966 with Eleazar de Carvalho, Music Director leading the Edvard Grieg's famous Piano Concerto in A minor.
His educational journey at Julliard was possible with the support of a local St. Louis department; Stix Baer and Fuller store who heard Haynes play the piano. The Stix Baer and Fuller store supported Haynes through a scholarship grant for his studies in Julliard.
Haynes then went to study in the 1950s with a famous French composer and pianist Nadia Boulanger and continuing his career in Denmark. After he returned he took up a position at the Lincoln University in Jefferson City and Southern Illinois University.
His long journey ended in 2007 where he passed away, but his legacy of musical excellence lives on after he passed on his knowledge of piano to the new generation of musical talents.
One of his students was Chris White who now served as the accompanists for the SLSO IN UNISON Chorus.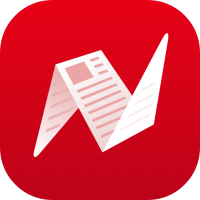 This is original content from NewsBreak's Creator Program. Join today to publish and share your own content.