ST. LOUIS, MO – Robyn Barrett is a professor of accounting at St. Louis Community College-Meramec. She was recently selected to receive the American Accounting Association/J. Michael and Mary Anne Cook/Deloitte Foundation Prize.
The award will recognize exceptional teachers in the discipline of accounting. Robyn Barrett is one of the three winners and received an award of $27,500 in the category of the two-year college educator.
Robyn Barrett said, "I am shocked and honored to win the Cook Prize." she continued, "I honestly didn't expect to win, as we are the only two-year, four-year, or graduate school to have two winners from the same college in the seven years that this award has been given."
In the journey of Barret's career, she has received several awards for her teachings, such as the Rouche Excellence Award for Teaching from the League for Innovation, the 2020-2021 League for Innovation Excellence Award. She was also recently named as the spring 2021 Meramec Rise-Up Award winner.
The American Accounting Association (AAA) will honor Robyn Barrett at this year's annual meeting, where she would receive a solid silver medal as well as her monetary prize. The annual meeting will be held virtually, but with plans to introduce the 2021 winner at next year's conference.
At the AAA award ceremony that will take place later this month, Barrette will be presenting virtually to describe her journey into becoming the exceptional educator she is today.
As she was named the winner of this year's AAA award, she gives credit for being a part of the impressive program on campus.
She stated: "Our Accounting department is second to none. We have outstanding faculty who all represent STLCC very well by serving in state and national leadership roles. Having the support from the College to attend conferences and learn from other colleagues from across the country allows us to continue to learn new techniques to use in the classroom."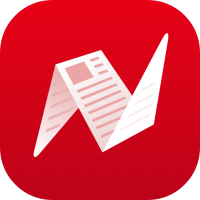 This is original content from NewsBreak's Creator Program. Join today to publish and share your own content.