ST. LOUIS, MO – Jane Donahue Day was proclaimed by the City of St. Louis on June 10, 2021. St. Louis Public School Foundation staff and Board Director celebrated the long-time service of Jane Donahue as she had made a farewell note for her last day as the CEO of the SLPS Foundation on July 20.
Jane Donahue had been working with the St Louis Public School student for nearly twenty years, from the Vashon high school students that she worked with for the first time when she was a College Summit Leader in the early 2000s. Until the most recent during the pandemic when the spring graduates celebrated their achievements as well as Donahue's own daughter who has just begun her professional life.
Donahue has been the CEO of SLPS Foundation since 2013 and this year she will be stepping down from her position to pursue other opportunities.
In her farewell note she wrote, "Thanks to you, over the last decade, the SLPS Foundation has raised and invested more than $25 million to sustain a quality early childhood education, strengthen college and career services, and expand student wellbeing efforts in the District."
On her journey at SLPS Foundation, she had met with outstanding donors, a dedicated board of volunteers, staff, and District leaders who lead through the challenges to better serve and help the students. Donahue is honored to have the opportunity to lead the SLPS Foundation and get to see the programs to service the students and educators for a long time.
As she is stepping down from her position, she hoped that the SLPS and the foundation can continue the critical work to assist students in need, especially minority students.
"I wonder: what could we achieve if we worked toward a common goal of a stronger school district and excellence for all? What if we harnessed the energy in the community to ameliorate real issues like Missouri's unjust school funding formula?" She wrote as she explained that as the school choices in St. Louis grow it deepens the racial and socio-economic divide.
On Jane Donahue's last day in the office, she received a picture of two of the SLPS' Early College Academy (ECA) first graduates in New York City reunited for summer internships. Donahue stated that these two students should also be an encouragement for all to continue the critical work.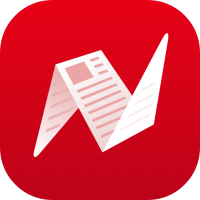 This is original content from NewsBreak's Creator Program. Join today to publish and share your own content.