ST. LOUIS, MO – Art of Travel Gala funds the Lambert Art & Culture Program by St. Louis Lambert International Airport. The program displays St. Louis culture through the arts displayed around the airport to more than sixteen million travelers and visitors each year.
There are several permanent arts exhibited in the St. Louis Lambert International Airport that shows the culture of St. Louis.
1. The Building as a Pretext [Sound Graph] by Sarah Morris
Located in Terminal one, Exit of C Concourse at TSA checkpoint, the colorful lines and shapes visually connect travelers, visitors, and employees in the space with the iconic architecture. Designed by Minoru Yamasaki, the title of the art also shows a fundamental idea that architecture influences social behavior and that the building is also as important as the people and activities.
2. Dream Beyond the Clouds by Martin Donlin
The Lambert Art and Culture Program commissioned the art to celebrate the life of founder Major Albert Bond Lambert on the 100th anniversary of STL. Depicting Lambert's passion in aeronautics, the artwork can be seen in Terminal One, Upper Level, Across from Entry Door 4.
3. Black Americans in Flight by Spencer Taylor & Solomon Thurman
The art is in honor of African American achievement in aviation. The art exhibition is located in Pre-Security, Terminal 1, Exit 11. Showing seventy-five portraits, eighteen aircraft, a five-unit patch, and one spacecraft, it has been on display since 1990.
4. The Village by Alicia LaChance
This art is exhibited in Post-Security, Terminal 1, C Concourse. Completed in 2012, the art is influenced by shared modernity and new velocities, greeting both arriving and departing passengers.
5. Sensación de Vuelo by Leonardo Nierman
As a 10-foot tall sculpture, this art will be hard to miss. Exhibited in Terminal 2 lawn, between domestic and international arrivals, the title of the art is in Spanish which has the meaning "Flying Sensation". It was a gift for St. Louis on behalf of the people of Mexico.
6. NUCLEIC LIFE FORMATIONS by Amy Cheng
This beautiful and colorful art can be found in Terminal 1, MetroLink Station. The art illustrates the nightscapes crossed with a constellation of stars that resembles a DNA double helix, which means the universal connection between all living things.
For more information about the artists and art visit here.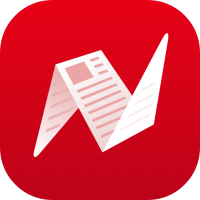 This is original content from NewsBreak's Creator Program. Join today to publish and share your own content.