ST. LOUIS, MO — The schedule for the St. Louis University men's soccer team has been released. The team will feature in 16 games, including nine games played at the Robert R. Hermann Stadium.
The men's soccer team will get their season underway with two home games. They will host Louisville at the Hermann Stadium on Thursday, August 26. Three days later, on Sunday (August 29), the Billikens will play against Creighton.
The team then travels to Chicago to face Illinois-Chicago on Friday, September 3. They would return home to play against Memphis on Monday, September 6, during labor day. On Friday, September 10, the team travels to Dallas to face SMU.
The Cougars from SIUE will visit the Billikens on Tuesday, September 14, for the annual Bronze Boot game. Saint Louis is defending the Bronze Boot trophy after beating the Cougars in 2019 through double overtime.
On Saturday, September 18, they will travel away to start their A-10 play against the University of Massachusets. SLU will return home to play Central Arkansas (Tuesday, September 21) and then travel to face Kansas City (Tuesday, September 28) for their non-conference games.
Four days later, the Billikens will play against defending A-10 champion George Mason (Saturday, September 25) in the A-10.
The Billikens will start their NCAA Championship Qualifier campaign against Fordham (Saturday, October 10), Dayton (Saturday, October 16), and Rhode Island (Saturday, October 30).
The team will travel for the A-10 to play against Saint Joseph's (Wednesday, October 6), VCU (Saturday, October 9), and George Washington (Saturday, October 23).
Before the season starts, SLU will play two preseason games. They will travel away to play against Wisconsin (Sunday, August 15) and Missouri State (Saturday, August 21) at the Hermann Stadium for an exhibition game.
Last season, Saint Louis reached an overall 9-5 and went second in the A-10 with a 4-2 record. The team is expected to join seven All-Conference players and nine of the 11 goalscorers from last season. This also includes the returning goalkeeper, Patrick Schulte, who is the reigning A-10 Defensive Player of the Year.
You can find all the team's full schedule here https://slubillikens.com/sports/mens-soccer/schedule.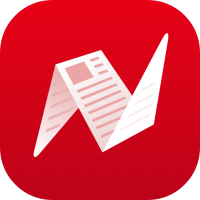 This is original content from NewsBreak's Creator Program. Join today to publish and share your own content.