ST. LOUIS, MO — The JP Young Friends is a community-minded group full of passionate young individuals under Justine Petersen, or JP.
JP aims to connect the needs of low-to-moderate-income individuals and families with institutional resources, helping them build and create enduring change for the community.
By joining the JP Young Friends, members will have the chance to engage actively in the community by raising the awareness of JP that could change lives for the better.
JP Young Friends will:
Participate in campaigns to help JP in reaching their fundraising goals
Become a volunteer at events
Use skills to help their Lunch N' Learn courses and other financial education community and business courses
Connect with local business owners, and many more
Anyone can join JP Young Friends as long they are willing to commit at least one year of engagement within the community and passionate about the surrounding in the St. Louis community and JP's mission in changing lives and building assets.
To join the community, submit an application by email to Ronika Moody at rmoody@justinepetersen.org. You can also ask questions regarding the community and what they do.
You can also join through this form: https://docs.google.com/forms/d/e/1FAIpQLSfMKgU31IjRtpQ0cq43lrk-EA9rehFggnYQZSaa1-OOP49fWA/viewform.
The applications are processed based on a rolling basis. After a year of active participation within the community, Young Friends members will have future opportunities to deepen their engagement with JP.
To learn more about JP Young Friends, contact them by phone at (314) 533 2411 or visit their address at 1023 N. Grand Blvd, St. Louis, MO 63106.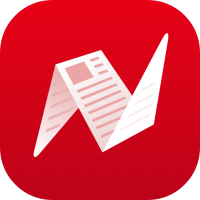 This is original content from NewsBreak's Creator Program. Join today to publish and share your own content.