SAINT LOUIS, MO — Metropolitan Police Department is currently recruiting for new police officers. Don't miss this opportunity and find more about the application process and the details below.
Here is the list of the ideal candidates:
U.S. Citizen.
Has valid driver's license.
At least 20.5 years old at the time of application submission.
Education minimum High School Diploma or certificate of equivalency.
Pass the comprehensive background check.
No DWI/DUI conviction within the last 36 months.
No felony convictions.
Received Honorably Discharged if served in military.
Has minimum vision 20/200 correctable to 20/20 with normal color vision.
The application package includes completing the application for employment within the city of St. Louis, residency requirement document, record release authorization, confidential records, recruit training agreement, physical ability form, background questionnaire and other supporting documents that can be downloaded in the full application packet https://www.slmpdrecruit.org/applicationprocess.
Submit your application prior to September 1, 2023 and you will not be subjected to residency requirement. However, you will be mandated to maintain a primary residence within a one-hour response time of the place of work.
After ensuring all documents have been signed and witnessed as required, submit the completed and signed packet via in person or by mail to:
St. Louis Metropolitan Police Department
ATTN: Recruitment Office
1915 Olive Street
St. Louis, MO 63103
​If you have any questions, send an email to RECRUITMENT@SLMPD.ORG
If you are accepted, the assignment duties include patrol in assigned areas, investigate offenses and suspicious conditions, attend court trials, provide assistance to citizens in various situations, and enforce the law—both State and Federal.
The newly commissioned officers will serve for twelve months as Probationary Police Officers before being promoted into Police Officers. Within one to three years as a commissioned officer, officers may be eligible to apply for other opportunities within the Anti-Crime Unit, Juvenile, Bomb and Arson, Emergency Management and more.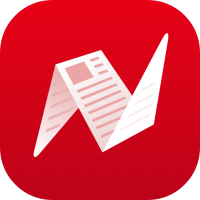 This is original content from NewsBreak's Creator Program. Join today to publish and share your own content.