SAINT LOUIS, MO — The health departments of St. Louis County and the City of St. Louis continue to respond and work together to issue attached Public Health Advisory due to the new rising case of COVID-19.
Efforts are made due to the cases of COVID-19 and the new Delta variant of the SARS-CoV2 continues to spread widely, and the increasing the rate of cases.
To keep the safety and health of the city, public health authorities are encouraging all eligible residents to get vaccinated. The Delta variant is more easily transmitted and deadly, which will make individuals who are not vaccinated more vulnerable to illness and severe complications, and even death.
The health departments continue to revise recommendations for vaccinated individuals regarding the requirements of masks and face covering. In addition, if vaccinated individuals are in an indoor space with other people whose vaccination status is unknown, wearing masks and face covering is encouraged and required.
Dr. Fredrick Echols, acting director of the City of St. Louis Department of Health, stated, "As we monitor the Delta variant, we are seeing that it's spreading fast, and data shows it is more infectious and impacting younger segments of the population."
Dr. Faisal Khan, acting director of the St. Louis County Department of Public, agreed with the statement by Dr. Fedrick and said, "This pandemic is not over. The virus and its variants present a real and imminent danger to the health of people in the St. Louis region. We must encourage vaccination and continued precautions."
Vaccines are highly effective against the virus, although vaccinated individuals may still be vulnerable to COVID-19. People might still spread the virus to children younger than 12 years old who are not yet eligible to get vaccinated, also to unvaccinated adults.
Though vaccines remain the best solution against the Delta variant, until more people are vaccinated, residents must use other tools to protect their selves against the virus such as wearing masks and social distancing.
Please get the vaccination and find the nearest clinic or pharmacy with the COVID-19 vaccine available and visit https://www.vaccines.gov/search/.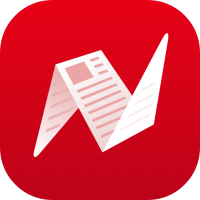 This is original content from NewsBreak's Creator Program. Join today to publish and share your own content.