SAINT LOUIS, MO — On, June 30, 2021 it was announced that there will be construction in St. Louis for the largest entertainment production services and rehearsal facility of its kind in the U.S.
The state of Missouri, St. Louis County, the City of Chesterfield, Missouri Partnership, the St. Louis Economic Development Partnership, Ameren Missouri, Greater St. Louis Inc. and Gateway Studios and Production Services (GSPS) had planned the construction in the 32-acre with $111 million Gateway Studios development fund.
The development will include a 330,000-square-foot complex, which will employ more than a hundred skilled music and film manufacturing and production professionals, and see the manufacturing, building, testing and launching of globally touring musical acts and movies.
The new campus site will be located at 900 Spirit of St. Louis Boulevard. The project is expected to be fully operated in the first quarter of 2023.
The Gateway Studios & Production Services will feature four studio facilities. They will hold the development and manufacturing of the stadium and arena-sized tours, motion picture/television productions and corporate events. The campus will offer a creative environment that will include offices, conference and dressing rooms, on-site catering, sound stages, green screen studios, live streaming, as wellas a full range of audio, lighting and video manufacturing and production services.
Its strategic location will make logistical access easier for clients to build and create the production.
Governor Mike Parson said, "We are excited to welcome Gateway Studios and the music and film manufacturing industry to Missouri. We know Missouri's central location will be an asset for Gateway Studios and its globally featured products. These hundred new music and film jobs will help expand the skillset of our workforce as we continue our efforts to prepare Missourians for the jobs of tomorrow."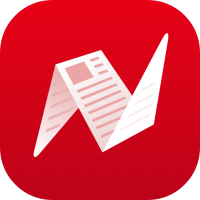 This is original content from NewsBreak's Creator Program. Join today to publish and share your own content.