SAINT LOUIS, MO — Missouri State Assistance for Housing Relief, or SAFHR, is offering hands to Missouri renters who are struggling to pay rent or utilities due to COVID-19 pandemic. Apply now until September 2022.
SAFHR provides financial assistance for eligible tenants that covers up to a total of twelve months of rent and utility bills for the period of beginning April 2020, and up to three months of forward rent. This program also provides prepaid fuel utility assistance. The utilities include gas, electric, water, sewage/waste water, fuel and trash. The money will be paid directly to landlord or utility company.
The eligibilities to enter this program are:
Resident of the State of Missouri, and a renter at current or previous address.
At least one member of the household should be financially impacted, directly or indirectly, as the result of COVID-19 pandemic. This could mean someone in the household has lost a job, had reduced pay or incurred significant COVID-19 related expenses.
Income should not exceed eighty percent of the Area Median Income (AMI). Check the SAFHR income ranges worksheet at mohousingresources.com/safhr.
How to apply:
Applicants should verify their eligibility.
Review and complete the pre-application checklist in this link https://8b7cf04e-2de3-4caf-8acf-bef3e9f9fd73.filesusr.com/ugd/407ecf_8ed97ec5a8b14a1286144cbc4b5f8871.pdf.
Visit the application portal and create an account here https://safhr.smapply.org/prog/safhr_renter_application_portal/.
Fill in the required information in the Tenant portion of the application.
If applying for rental assistance, applicants will be directed to send the application to your landlord for additional information.
If any corrections are required, applicants will be notified to update the information and resubmit, without having to reapply entirely.
Once application is accepted, payment typically occurs within 2 - 4 weeks.
Applicants will be emailed about the status of the application at it is processed.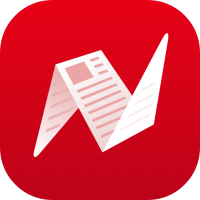 This is original content from NewsBreak's Creator Program. Join today to publish and share your own content.