SAINT LOUIS, MO — County Executive, Dr. Sam Page, announced the Department of Public Health clinics are planning back-to-school immunization program by giving options for students to take COVID-19 vaccines along with the annual immunization as a major sustained effort to have eligible students in the County being vaccinated.
The program will launch in mid-July and will continue into September, 2021. Those who wish to be protected by the time classes begin should start soon, since a person considered to be fully vaccinated after two weeks receiving the final dose.
The vaccine type, Pfizer, is eligible for children over the age of 12. Students can receive all their shots free in charge at the three permanent clinics. They are the John C. Murphy Health Center in Berkeley, the North Central Community Health Center in Pine Lawn and the South County Health Center in Sunset Hills. In addition, DPH also works with school nurses in the County to provide vaccination for students who cannot go to the clinics.
This program is one of the solution to overcome the problem of only one third of those teenagers ages between 12 to 19 having begun the vaccination. That number is the lowest vaccination rate of all the age groups. Especially now that delta variant is threatening, it is critical to get the young teenagers vaccinated before school returns in August.
Earlier this week, Washington University released a study suggesting that vaccines offer months-long immunity from the COVID-19. The continued research is promising on the long lasting impact the vaccines have and the effectiveness on the new variants.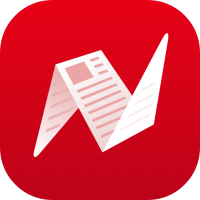 This is original content from NewsBreak's Creator Program. Join today to publish and share your own content.