SAINT LOUIS, MO — The Saint Louis Art Museum or SLAM will be holding a virtual event namely "Conversation: Who Moved My Memories" by Dana Levy. The event will be on Thursday, July 29, 2021 from 7 p.m. to 8 p.m on Zoom.
When creating a video installation for her exhibition "Currents 119: Dana Levy," Dana Levy is triggered with a poem by Cheeraz Gormon, a St. Louis native, with the title "Who Moved My Memories."
Cheeraz Gormon, Michael Allen and Gwen Moore are some artists that are featured in Levy's work called "The Mississippians" which speaks about the artists' relationship with the city of St. Louis professionally and personally. In addition, Dana Levy's "Currents 119" is now exhibited at the museum.
Dana Levy will use poems and artwork as a guide for panelists to extract the concept of preservation, removal and regrowth. The event will be moderated by Hannah Klemm, an associate curator of modern and contemporary art.
The featured artists are:
Michael Allen, a senior lecturer architecture, landscape architecture, and urban design, Washington University in St. Louis,
Cheeraz Gormon, a poet,
Dana Levy, an artist, and
Gwen Moore, a curator of Urban Landscape and Community Identity from Missouri Historical Society.
For prospective attendees, it is required ti register to receive the Zoom link for a limited capacity. Visit https://us02web.zoom.us/webinar/register/WN_cy1Dd8-lSw-ChfWpvT1MFg for registration.
The event is completely free. The attendees will be given chances to ask questions with the Q & A feature. The mics and cameras of the attendees will not be activated.
Visit https://www.slam.org/ for other upcoming events in SLAM.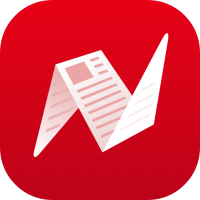 This is original content from NewsBreak's Creator Program. Join today to publish and share your own content.