SAINT LOUIS, MO — Abdul Waheed, Ph.D., a School of Medicine researcher and faculty member, has made a $1 million gift to the school's biochemistry and molecular biology department and Accelerating Excellence: The Campaign for Saint Louis University.
The gift is in memory of William Sly, M.D., former chair of the Edward A. Doisy Department of Biochemistry and Molecular Biology and emeritus professor in the School of Medicine. It helps funding the future Centennial Chair in the Department of Biochemistry and Molecular Biology, which will commemorate the department's hundredth anniversary.
The chair is not yet endowed; $1.5 million has been raised to date, and the department hopes to secure the remaining $2 million in funding by the department's centennial in 2024. In honor of Dr. Waheed's generosity, the endowed position will be known as the William S. Sly Centennial Chair.
Dr. Waheed received his Ph.D. in biochemistry in 1974 from Aligarh Muslim University in Aligarh, India. He was a researcher in India, the University of Maryland School of Medicine, Purdue University, Münster University and Georg-August-Universität in Germany. He's specialized in protein chemistry, receptor biology, and fluorescent microscopy.
In 1990, Dr. Waheed began working as an assistant research professor in the Department of Biochemistry and Molecular Biology at Saint Louis University's School of Medicine. He joined the department as a research professor in 2001 and was promoted to emeritus research professor in 2017.
"I love Saint Louis University, and I support the research of this institution, notably in the Department of Biochemistry and Molecular Biology," said Dr. Waheed. "When I came to SLU, Dr. Sly became a trusted mentor, and I am proud to honor his legacy through a bequest. Celebrating the hundredth year of the department by supporting an endowed chair and simultaneously recognizing Dr. Sly is a rewarding experience and essential for the future of research."
Dr. Sly served as a mentor to many students in the School of Medicine during his three decades at SLU. He served as chair of the department for 26 years before retiring in 2014 as an emeritus professor. He is a member of the National Academy of Sciences and an internationally recognized biochemist and medical geneticist who identified MPS VII, also known as Sly Syndrome, in 1973.
His research led to advancements in genetic disease diagnosis, which has resulted in new treatments for thousands of people suffering from previously crippling and/or fatal diseases.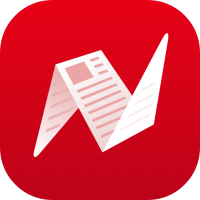 This is original content from NewsBreak's Creator Program. Join today to publish and share your own content.