SAINT LOUIS, MO — On June 22, Mayor Tishaura O. Jones appeared before the United States Conference of Mayors (USCM), alongside Dr. Anthony Fauci, to discuss how her $80 million proposal in initial direct relief funds (ARPA) will help build critical public health infrastructure to boost vaccination rates and protect St. Louisans from the economic aftershocks of the COVID-19 crisis, including an impending eviction crisis. Mayor Jones now serves on the USCM's advisory board.
"Dr. Fauci and mayors from across the country stressed the urgency of getting more vaccines in arms as quickly as possible, and my proposal includes $6.75 million in critical public health infrastructure to help us do that," said Mayor Tishaura O. Jones.
"Our state has the highest rate of COVID-19 cases in the country as the Delta variant sweeps through rural Missouri. I'm ready to work with the Board of Aldermen to move as quickly as possible to get more St. Louisans vaccinated and protected from COVID-19."
Despite soaring COVID-19 case numbers across the state and looming evictions around the city, the Board's Housing, Urban Development and Zoning Committee did not recommend to the entire board Mayor Jones' $80 million direct relief package today.
Mayor Jones will continue to stress the importance of providing immediate, direct relief to the people of St. Louis in order to set the city on a course to equitable recovery and safeguard individuals from COVID-19.
The following are some of the administration's plan's highlights:
$6.75 million in public health infrastructure to get individuals the materials they need and vaccinate them through mobile vaccine clinics and community canvasses in St. Louis neighborhoods and residences.
$58 million in direct, immediate economic relief, including housing and utility assistance, assistance for the homeless, immediate cash assistance and public benefits navigators to assist citizens in connecting with these services.
$11.5 million to address the underlying causes of crime and promote public safety by increasing financing for violent intervention programs, youth programming and career opportunities to keep kids involved and safe.
This initial infusion of funds—the vital first step toward an equitable recovery from the COVID-19 catastrophe—will provide immediate, direct relief to St. Louis households and stabilize neighborhoods across our city, laying the groundwork for long-term growth and investment. The administration is encouraging the Board of Aldermen to accept these monies as soon as possible in order to raise vaccination rates and prepare for a potential eviction crisis following the lifting of the eviction ban.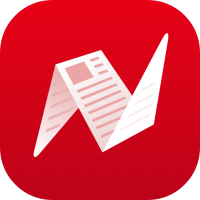 This is original content from NewsBreak's Creator Program. Join today to publish and share your own content.