SAINT LOUIS, MO — Saint Louis University has a new solution for companies and individuals looking for customized machine parts, product prototypes and other specialized materials.
The new Center for Additive Manufacturing at Saint Louis University (SLU-CAM) had been making large-scale, professional-quality 3D printing, also known as additive manufacturing, accessible for students, researchers and the regional business community. This is made possible from a grant from the Saint Louis University Research Institute. They aim to advance innovation across a wide range of diverse disciplines.
SLU-CAM provided accessible, turn-key services to key manufacturers and partners by linking users with expertise. SLU-CAM's expert faculty and staff also provide assistance and guidance if needed to researchers and students when using the 3D machine.
With the machine, they have been creating user-specific N95 facemasks and no-longer-manufactured machine parts to developing new prototypes and fixturing.
"The potential for additive manufacturing is virtually limitless," said Andrew Hall, D.Sc., director of the Saint Louis University Center for Additive Manufacturing. He also mentioned that what once took weeks to produce, can be produced in a matter of hours at a fraction of the cost. The machine is a game-changer for many regional manufacturers that need this type of technology but limited to time, money or expertise to access this type of business.
SLU-CAM's large-scale 3D-printing function is of the most expansive in the St. Louis region. The center's capabilities include creating objects of various strengths, sizes, colors and materials to be used in engineering, manufacturing, chemistry and art. The staff members are available to provide assistance in consulting services, technical support and guidance on 3D printing and computer-aided design.
Additive manufacturing continues to transform fields in engineering, manufacturing and providing opportunities to solve society's greatest challenges.
Fred P. Pestello, Ph.D., president of Saint Louis University mentioned that Saint Louis once again positioned itself as a leader in an innovative new field.
SLU-Cam was formalized through an internal Big Ideas competition sponsored by SLU Research Institute.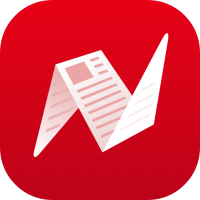 This is original content from NewsBreak's Creator Program. Join today to publish and share your own content.