SAINT LOUIS, MO — The director of the Cross-Cultural Center at Saint Louis University, Richard Marks Ed.D., has been named one of the St. Louis Business Journal's inaugural "Business of Pride" honorees, an award that celebrates both LGBTQ+ leaders and advocates for inclusion and equality.
The newspaper's launch of the awards program is designed to recognize and celebrate marvelous LGBTQ+ business leaders and companies, who are successful and active in their communities and include diversity and inclusion in their business.
"I feel like diversity, equity and inclusion have been important to me since I was an undergrad," Marks said. When he was offered by Dr. Jonathan Smith (Vice President for Diversity and Community Engagement) a position to be interim director of the Cross-Cultural Center, he jumped and accept the job.
As director of the Cross-Cultural Center, it is a mission to Mark every day to create an inclusive environment and having mutual respect for people of all backgrounds, cultures, and identities.
The Cross-Cultural Center provided co-curricular and educational experiences that engage the Saint Louis University community by broadening knowledge of diversity, multiculturalism and social justice.
Marks is currently still exploring who he is. He is willing and open in hearing other's perspectives and for him, that is how he got to a place of understanding. Marks also pushes his students to openness, respect and appreciation toward each other.
"My message to students is to be open to possibilities. Explore yourself and others. These are the most formative years of your life," said Marks. In addition, the family can be wonderful contributors to the students' growth.
The way someone can achieve their purpose in life is by finding out who they are, according to Marks.
To the SLU community, Marks also shares his advice on how to commit to creating a more equitable and inclusive world. Marks said to have passion in whatever you are doing. In achieving to be equal and fairness, he challenges the community to think beyond and dig deep on self-discovery, and everyone got a responsibility to achieve that.
Marks joined the SLU in 2014 and previously served as assistant director of residence education in the Department of Housing and Residence Life.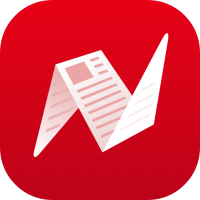 This is original content from NewsBreak's Creator Program. Join today to publish and share your own content.