ST. LOUIS, MO — A recent study by researchers at Washington University School of Medicine's shows that high levels of a normal protein associated with reduced heart disease might also protect against Alzheimer's-like brain damage
The finding suggests that low-density lipoprotein receptor (LDL receptor) acts as a therapeutic target for lowering cognitive decline, especially for people with Alzheimer's or dementia.
"There are not yet clearly effective therapies to preserve cognitive function in people with Alzheimer's disease," David Holtzman, the head of the Department of Neurology, said. He also added this research is a hopeful step for treatment strategy development.
The researchers examined the effect on mice by developing tau — a protein known to cause the cognitive decline in Alzheimer patients. The result shows that the healthy brain of mice with tau and high levels of LDL receptor at the age of 9 months, which equals to middle age in humans, faced relatively less brain damage.
Holtzman and colleagues have been working on finding the treatment for Alzheimer's disease. Their previous work shows that reducing brain immune cell growth, called microglia, may slow down dementia in people.
Published in the Journal of Experimental Medicine in 2019, previous research also points out that the tau tangles spread will activate microglia cells.
"Alzheimer's develops slowly through multiple phases, and the degeneration phase when tau is building up is when the symptoms arise and worsen," said Holtzman.
According to Holtzman, this research has inspired his team to continue with the Alzheimer and dementia treatment strategy development. He also added that the LDL receptor pathway is a good candidate due to the significant effect and how it helps the researchers to target other body parts.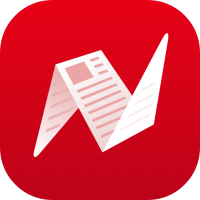 This is original content from NewsBreak's Creator Program. Join today to publish and share your own content.