ST. LOUIS, MO — The City of St. Louis is looking for lifeguards.
This is an entry-level service classification in the Recreation Series – Recreation Group job family within the City of St. Louis.
Incumbents work under direct supervision. Duties are performed according to determined instructions and prescribed by standards and procedures.
Duties and Responsibilities:
Watches over the swimming pool.
Rescues swimmers who are in danger of drowning.
Conducts swimming lessons in accordance with American Red Cross methods and procedures.
Officiates at water contests and exhibitions and coaches swimming teams.
Assists in enforcing sanitation rules and regulations at municipal swimming pools, such as checking chlorine levels.
Prepares written incident and accident reports and maintains registration at contests and exhibitions.
Performs other duties as assigned.
Minimum Qualifications:
Applicants must be at least 15 years of age by April 30, 2021.
Ability to continuously swim 300 yards demonstrating breath control and rhythmic breathing.
Ability to tread water for 2 minutes using only the legs while the hands are placed under the armpits.
Ability to complete a timed swimming exercise retrieving a 10-pound object within 1 minute, 40 seconds.
Ability to perform the Breast Stroke and the Crawl Stroke.
Persons hired must successfully complete the American Red Cross Lifeguard Training and First Aid and CPR for the Professional Rescuer.
This is free training given through the American Red Cross. Contact Ms. Dana Foster, Aquatics Supervisor, at 314-541-6934 to schedule this training after applying.
This training is only provided if you plan to work for the City of St. Louis.
Veteran's Preference Points:
To be eligible for veteran's preference points, the applicant must submit a copy of their DD 214 Certificate of Release or Discharge from Active Duty with the Employment Application. The Director of Personnel may, at his discretion, accept alternate documentation.
Deadline:
Applications will be accepted until a sufficient number are accepted to fill the anticipated vacancies. Please submit the application as soon as possible.
For more information on application and salary, please visit https://www.stlouis-mo.gov/government/departments/personnel/jobs/job-detail.cfm?job=5684&detail=1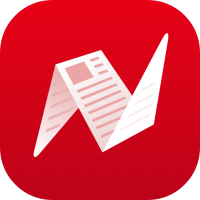 This is original content from NewsBreak's Creator Program. Join today to publish and share your own content.