SAINT LOUIS, MO — The Office of the Missouri Attorney General (St. Louis location) has announced a job vacancy for an investigator in its Consumer Protection Section.
The responsibilities of the investigator will include conducting criminal and civil investigations, presenting findings in report form and operating within the applicable laws in order to conduct investigations.
The applicants must be able to conduct interviews in a good manner and excellent comprehension, have exceptional report writing skills, analyze financial records and/other pertinent documents, excellent in preparing and creating spreadsheets, exercise independent judgment, have excellent organizational and social skills, able to manage multiple projects while managing a large caseload, able to function under pressure, testify in court and have a strong desire to serve the public.
The investigator position requires the applicants to possess a bachelor's degree—especially in law major—excellent written and oral communication skills and strong command in Microsoft Word, Access and Excel. Having previous investigative experience is preferred.
Interested applicants are encouraged to apply via the website. Applicants will be required to complete general details, such as full names and contact info, which includes email and mobile number. The committee will reach out to shortlisted candidates soon as possible.
For other job position openings, please check the website for job listings available.
For detailed information and questions about the job vacancy, please contact the Missouri Attorney General's email at consumer.help@ago.mo.gov.
The Attorney General's Office is responsible for providing legal advice to state agencies, defending challenges to the validity of state laws and enforcing civil law, including consumer protection and environmental laws. The Office represents the State at all levels from administrative tribunals to the U.S. Supreme Court.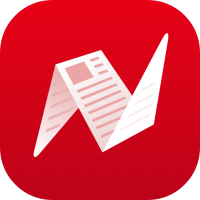 This is original content from NewsBreak's Creator Program. Join today to publish and share your own content.