WATER Institute at Saint Louis University/Facebook
ST. LOUIS MO — Saint Louis University will be holding an interactive virtual anniversary event to celebrate its Water Access, Technology, Environment and Resources Institute's first year on June 25, 2021, from 1:00 PM to 2:00 PM.
The Water Access, Technology, Environment and Resources (WATER) is Saint Louis University's most recent major project.
The institute is the first of its kind in the American Midwest, located in St. Louis at the intersection of the Mississippi and Missouri Rivers. The WATER Institute's objective is to advance water innovation to benefit humanity, inspired by the University's Jesuit identity.
The WATER Institute is putting Saint Louis University's Jesuit social justice mission into action by providing hands-on research opportunities for students, serving as a resource for the societies, and conducting collaborative research to address our society's most severe and persistent water-related issues.
Through this event, participants will meet the WATER Institute's Directors and get a chance to learn from the students who work on impactful water research. There is also a virtual "behind-the-scenes" tour of the institute's new interdisciplinary labs with its lab technician Sofie Liang.
Participants will have the opportunity to ask the WATER Institute team questions, and the session will conclude with time for virtual networking.
It is a free event, and the public is welcome to join. Donations from this event will be used to support undergraduate and graduate student research opportunities related to water and the environment. The celebration will be conducted virtually through Airmeet.
Visit the Saint Louis University website at https://www.slu.edu/ to find out more.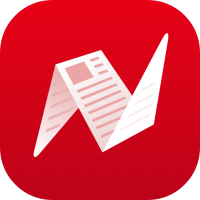 This is original content from NewsBreak's Creator Program. Join today to publish and share your own content.