ST. LOUIS, MO — The "Stories of Resistance" exhibition will be on display from March 12 until August 15 at the Contemporary Art Museum St. Louis.
"Stories of Resistance" examines artistic forms of resistance from around the world. Through visual narratives, artists expand and bring to focus the abundance of conditions that kindle and inspire people to fight back. Drawings, installation, photography, painting, sculpture, and video enliven the entire museum area, both inside and out.
Exhibiting narratives from many geographical, political, and social spaces, the artists are Andrea Bowers, Bani Abidi, Banu Cennetoğlu, Bouchra Khalili, Candice Lin, Dread Scott, Emily Jacir, Glenn Kaino, Guadalupe Maravilla, Jen Liu, Kemang Wa Lehulere, Torkwase Dyson, Tuấn Andrew Nguyễn, Trevor Paglen, PSA: (Jen Everett, Aida Hasanović, Simiya Sudduth), Wendy Red Star, and Wide Awakes (Maryam Parwana, Combo, Otherward).
St. Louis serves as an ideal stage for the exhibit. Resistance movements that have started here, most especially the emergence of Black Lives Matter in response to the police killing of Michael Brown, have influenced global actions against injustice and racism.
The exhibition draws connections worldwide, exposing profound influences that cross borders and cultures.
With this in mind, Radio Resistance, an essential component of the exhibition, will broadcast conversations between exhibiting artists and artists, activists, scholars, as well as others with a piece of deep knowledge and experience of St. Louis.
Radio is a fitting medium as a channel for interaction between intersecting local and global agents of change because of its history as a tool for dissent.
Alongside the radio program and the exhibition, a CAM publication will add images of works in the exhibition and writings that further examine and expand on the ideas and themes of "Stories of Resistance".
"Stories of Resistance" is sponsored by the Andy Warhol Foundation for the Visual Arts and the Elizabeth Firestone Graham Foundation.
For inquiries, contact Contemporary Art Museum St. Louis at (314) 535–4660 or email them at info@camstl.org.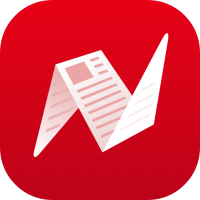 This is original content from NewsBreak's Creator Program. Join today to publish and share your own content.