Mayor Tishaura O. Jones/Facebook
ST. LOUIS, MO — Mayor Tishaura O. Jones announced the closure of a medium-security institution commonly known as the Workhouse on June 17.
She publicly advocated for the Workhouse's closure nearly five years ago, arguing that there are better ways to invest St. Louis' limited resources. When the new budget takes effect on July 1, the facility will be completely defunded. The city will consolidate all its staff and move forward with a new vision for public safety.
The City Justice Center's (CJC) systemic problems have been revealed over the last six months. The city is actively implementing repairs and upgrades that prioritize both detainees' and staff's health, safety, and well-being.
The CJC will be operating at a reduced capacity for the next six to nine months, which means that the city currently has less flexibility to respond to a population surge than it would under normal circumstances.
The city has decided to keep a single auxiliary pod in the back of the current MSI complex that can be activated in the event of an overflow population at the CJC.
The mayor's goal is to keep the auxiliary pod's population at zero and close the pod permanently once CJC repairs are completed. This will require the continued commitment and a collaborative effort to divert people away from the failed arrest-and-incarcerate model and reduce the number of people in the city's custody even further.
The mayor also congratulated those whose struggle and perseverance brought this historic moment. She is excited about the community-driven process that is already underway to reimagine new uses for the Workhouse space and is looking forward to repurposing that space in a way that reflects the communities' needs, desires, and aspirations.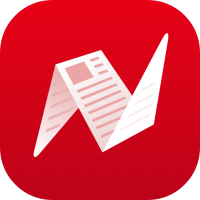 This is original content from NewsBreak's Creator Program. Join today to publish and share your own content.