ST. LOUIS, MO — FOCUS Marines Foundation, founded by Marines who have served in the corps, developed FOCUS, a week-long program located west of St. Louis, Missouri.
The program is held four times a year. The participants arrive on Saturday and depart on Saturday the following week. On Sunday, the focus is on increasing class energy and togetherness.
The entire FOCUS program and travel are provided free of cost to participants.
A total of 782 Global War on Terror veterans from the Marine Corps, Navy, Army, and Air Force had attended FOCUS as of January 2019. 90% of each class is made up of Marines and Navy Corpsmen. Attendees ranged in rank from Private to Colonel and were between the ages of 21 and 67. They travelled from all across the United States to attend the program and returned home with a renewed sense of self-worth and mission.
Anxiety, depression, addiction, insomnia are among the traits that post-9/11 veterans who have attended FOCUS have displayed. Additionally, they also show isolation, problems with relationships, negativity, and self-doubt.
These are the problems that drive many veterans to go into a downward cycle from which they are unable to recover. FOCUS has had a lot of success in delivering solutions to these issues.
The foundation created the program for veterans who are having a tough time adjusting to civilian life after serving in the military. Many of our wounded warriors are dealing with invisible wounds like Post-Traumatic Stress Disorder (PTSD), Traumatic Brain Injury (TBI), and Survivor's Guilt (SG), which are common throughout this transition.
One of FOCUS Marines Foundation's (FMF) key objectives is to assist Marines in assisting themselves. FMF believes that giving them a handout isn't enough. The foundation provides them the tools they need to reclaim their ability to make their own decisions, allowing them to overcome the mental and emotional obstacles they face. To do so, FMF stresses the importance of teamwork and being a part of something bigger than oneself.
Each FOCUS class is maintained small to ensure that each of our wounded warriors receives the tools they need through one-on-one engagement. Classes are restricted to 30 people, and they are filled quickly.
Those who want assistance are strongly encouraged to apply as soon as possible when space becomes available. To apply, visit https://focusmarines.org.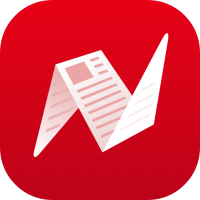 This is original content from NewsBreak's Creator Program. Join today to publish and share your own content.