Mlima Tale by Lynn Nottage/repstl.org
SAINT LOUIS, MO — The Repertory Theatre of St. Louis is presenting their play, titled Mlima's Tale, written by Lynn Nottage from June 15 to July 11, 2021 at Berges Theatre at COCA.
The Repertory Theatre of St. Louis is the most prestigious live professional theatrical group in the St. Louis area. Founded in 1966, it is a completely professional theater business that is a member of the League of Resident Theatres, The League of St. Louis Theatres and Theatre Communications Group, Inc., which is the national service organization for the not-for-profit professional theatre.
The Rep is committed to creating high-quality live theater in a diverse range of genres. They aim to be the best theatre in the region, essential to the region's quality of life.
Living up to that vision, they gladly present Mlima's Tale, a play from two-time Pulitzer Prize-winner, Lynn Nottage. It starts from June 15 to July 11. Mlima is an enormous and strong African elephant that is murdered for his tusks. Mlima's spirit ended up following the trail of his tusks on a dramatic, poetic trip into the dark realm of the international ivory trade from beyond the veil of death. It is an intriguing and terrifying fable brought to life.
The play will be performed at The Berges Theatre at Coca, the Rep's newest home that is a state-of-the-art. The venue has 454 seats and two levels of seating. This futuristic masterpiece boasts the latest stage technology and will provide Rep audiences with a completely new show-going experience. The Berges Theatre also has a free parking garage just across the street, as well as easy access to the Delmar Loop.
Mlima's Tale is going to be their first performance at COCA's Berges Theatre.
To address concerns regarding COVID-19, the St. Louis County Department of Health has approved lower capacity performances in this venue. They have prepared a complete strategy with their Washington University medical experts to keep audience safe while enjoying the performance. Socially distanced seating, sanitizing, contactless ticketing and more health protocols will be applied. Audience will be able to enjoy the artistry expected from The Rep while feeling comfortable in the theater.
The Rep and St. Louis Black Repertory Theatre (The Black Rep) are also thrilled to welcome Lynn Nottage to St. Louis for a unique roundtable discussion, Telling the 'Tale' with Lynn Nottage. The event will be held on Friday, June 25 at 6:00 p.m. through Facebook Live and YouTube. This event is free of charge.
Hana S. Sharif, Augustin Family Artistic Director of The Repertory Theatre of St. Louis, and Ron Himes, Founder and Producing Director of The Black Rep, will speak with Nottage for 90 minutes. Their discussion will be moderated by Adena Varner, The Rep's Director of Learning and Community Engagement.
The discussion will focus on two significant works by Nottage that are now being performed by local theatre companies: Mlima's Tale, which is currently being performed by The Rep at COCA's Catherine B. Berges theatre through July 11th, and also Sweat, which will be launched as The Black Rep's new season in 2021.
You can pick the date and buy your ticket to watch Mlima's Tale while it is still available. Please visit their website at http://www.repstl.org/events/detail/mlimas-tale.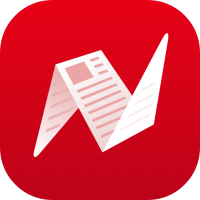 This is original content from NewsBreak's Creator Program. Join today to publish and share your own content.