SILVER SPRING, MD (Wednesday, September 15, 2021)—Portsmouth Public Schools (PPS) today announced a new partnership with Discovery Education supporting the district's five-year strategic plan, Expedition to 2025: Purpose. Promise. Success. Through this new collaboration, educators and students districtwide will receive access to a suite of Discovery Education's award-winning digital learning resources. With these resources, district educators are empowered to promote educational excellence by engaging all students in meaningful learning experiences at home, in the classroom, or wherever instruction takes place. Discovery Education is the worldwide edtech leader whose state-of-the-art digital platform supports learning wherever it takes place.  
PPS is a thriving, urban school division serving more than 13,300 students. The district consists of three high schools, three middle schools, and 13 elementary schools, as well as preschool, alternative school, and adult education facilities. The district's strategic plan—Expedition to 2025: Purpose. Promise. Success.—is a multipronged approach that outlines five goals for PPS with specific objectives and action steps to ensure the school system meets those goals. To meet the plan's first goal of providing all students educational opportunities ensuring high academic growth, the district sought a suite of dynamic digital resources capable of supporting instruction in the in person or remote environment. Following a review of potential solutions, PPS selected the Virginia Discovery Education Science Experience for use in all K-12 classrooms. Virginia Discovery Education Science Experience includes:
The Discovery Education platform.
Connecting educators to a vast collection of high-quality, standards-aligned content, ready-to-use digital lessons, intuitive quiz and activity creation tools, and professional learning resources, Discovery Education provides educators a recently enhanced learning platform that facilitates engaging, daily instruction in any learning environment.  
Discovery Education's team continues adding, contextualizing, and organizing exciting new content and timely and relevant resources to the platform each month in response to current events and the ever-evolving needs of educators. These resources, sourced from trusted partners, are aligned to state and national standards, and help educators bring the outside world into teaching and learning every day. 
The K-12 learning platform is designed to work within school systems' existing infrastructure and workflows and provides safe, secure, simple access methods for educators and students. Through expanded, lasting partnerships with Microsoft Teams, Google Classroom, Schoology, Canvas, Brightspace, and Clever, integrating Discovery Education's K-12 learning platform into existing IT architecture is easier than ever.
Discovery Education Science Techbooks.
The Discovery Education Science Techbook series—which is currently used in classrooms across the United States and Canada—is a comprehensive, research-backed science solution for grades K-12. Delivered through Discovery Education's K-12 platform, the Science Techbook series drives engagement with exclusive phenomena and interactive content. Virtual and hands-on investigations, STEM activities, and a variety of instructional supports enhance the delivery of impactful, blended instruction, in person or at a distance.  Digital teacher editions also provide flexible pacing options, embedded teacher notes, and Pathways for Learning to address diverse learners. 
The Virginia edition of the Discovery Education Science Textbook was approved for statewide use by the Virginia State Board of Education in September of 2020 and was recently selected for use by Virginia's Chesapeake Public Schools in May of this year.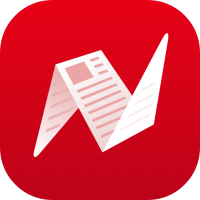 This is original content from NewsBreak's Creator Program. Join today to publish and share your own content.