Minnesota's Bloomington Public Schools (BPS) recently announced a new collaboration with Discovery Education supporting science education in elementary and middle school classrooms across the district. Through this new partnership, educators and students in grades K-8 will return to school this fall with access to dynamic digital resources supporting pathways to career and college readiness and fostering an atmosphere of innovation and agency in the classroom. Discovery Education is the worldwide edtech leader whose state-of-the-art digital platform supports learning wherever it takes place.
Earlier this year, the district undertook a search for potential digital resources that would support science instruction in grades K-8 and align with the district's vision for the use of technology in education. Following a careful review of potential edtech science solutions for elementary and middle school students, BPS selected two resources from Discovery Education. In grades 6-8, educators will begin the 2021-2022 school year using Discovery Education Science Techbooks. Currently used in classrooms across the United States and Canada, the Science Techbook is a comprehensive, research-backed science solution.
The Science Techbook series drives student engagement with exclusive phenomena and interactive content. Virtual and hands-on investigations, STEM activities, and a variety of instructional supports enhance the delivery of impactful, blended instruction, in person or at a distance. Available with the Science Techbooks are coordinated digital and print teacher guides offering unit, concept, and lesson overviews, standards connections, and differentiation activities to inform instructional planning and guide three-dimensional learning. Teacher editions also provide flexible pacing options, embedded teacher notes, and Pathways for Learning to address diverse learners. Print student editions and interactive worktexts are available for every grade level and integrate seamlessly with the digital and hands-on assets of this comprehensive program.
In grades K-5, educators and students will start school using Discovery Education's Mystery Science. Mystery Science features ready-to-teach multimedia science and STEM lessons for K-5 students. Each lesson begins by posing a question commonly asked by young students, which is followed by a series of brief videos and prompts used to guide class discussion.
Mystery Science and the Science Techbook are the latest Discovery Education resources to be selected by BPS for classroom use. Last school year, through the generosity of UnitedHealthcare, Discovery Education's flexible K-12 learning platform was integrated into teaching and learning in grades 6-12.
Connecting educators to a vast collection of high-quality, standards-aligned content, ready-to-use digital lessons, intuitive quiz and activity creation tools, and professional learning resources, Discovery Education provides educators a recently enhanced learning platform to facilitate engaging, daily instruction in any learning environment.
Discovery Education's team continues adding, contextualizing, and organizing exciting new content and timely and relevant resources to the platform each month in response to current events and the ever-evolving needs of educators. These resources, sourced from trusted partners, are aligned to state and national standards, and help educators bring the outside world into teaching and learning every day.
To help the district recognize the full return on their edtech investment, Discovery Education will provide BPS educators dedicated professional learning. Through these interactive professional development sessions, participants will learn best practices for integrating their new digital resources into instruction. Effective professional development will maximize the power of these new digital services, increase student engagement in learning, and support students' continued academic development.
For more information about Discovery Education's digital resources and professional learning services, visit www.discoveryeducation.com, and stay connected with Discovery Education on social media through Twitter and LinkedIn.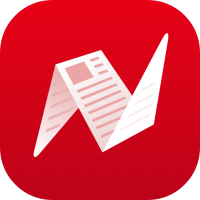 This is original content from NewsBreak's Creator Program. Join today to publish and share your own content.