People think of oatmeal as an excellent breakfast for older people who are worried about their cholesterol.
People around Maine know oatmeal provides a hot and hearty breakfast, but here are some things you may not know that will keep it healthy.
I've been eating a lot of oatmeal lately because my doctor said my cholesterol was too high, and I needed to start taking a prescription statin to get it under control. So, I want to stop taking that medication as soon as possible.
I eat oatmeal every morning for breakfast. To keep from getting bored with my oatmeal breakfast, I use various methods to cook it or not cook it (overnight oats). I add lots of goodness but never sugar. I am borderline diabetic, and it runs in my family, so I have always been careful with sugar consumption.
So, it really doesn't matter if you cook it on the stovetop, in the microwave, or in the fridge overnight, oatmeal is good, and it's good for you.
Many people think you would get bored from eating it every day; however, there are so many satisfying recipes, I can't see myself getting bored. But, with all that goodness, I wondered if there were side effects of eating too much oatmeal.
5 Unhealthy Habit with Oatmeal
#1 — Sugar. The worst habit is piling on the sugar. Sugar is an empty calorie that adds nothing to your oatmeal. If you're going to add sweetness and calories, add fresh fruits and/or yogurt.[1]
Throw on some things to add protein and fiber to assist your body in processing the carbs. Just one nut butter tablespoon adds 4 more grams of protein and 8 more grams of fat. Chia seeds and almonds (or almond milk) add even more.
#2 — Using dried fruit instead of fresh. Yes, these dried fruits are more convenient. They've even peeled and diced it so that you can pour it into the bowl with your oatmeal. But, guess what, dried fruits are notoriously loaded with sugar. I was crazy about dried cranberries.
But just ¼ cup adds 33 grams of carbs, 29 grams of sugar, and 3 grams of fiber.[2] You can check these for yourself right on the label before you put those on your table. I cringed when I saw that. However, fresh cranberries add just 46 calories and 4 grams of sugar.
What's more, if you think pitted and dried dates or prunes are better because they offer fiber, they only provide half what craisin does, 1.5 grams of fiber compared to 16 grams of sugar. Buy fresh, and you'll help the local farmer as well.
#3 — Eating packaged flavored oatmeal. This habit is just as bad or worse than piling on the sugar because the manufacturer did that for you. These packets of quick oats add 12 or more grams of sugar, dyes, and inflammatory vegetable oil, which will cause havoc with your arthritis or fibromyalgia.
These can be healthy, but you should check the label before buying. Buying the old-fashioned oats adds flavoring you know is good for you and makes your oatmeal scrumptious and chewy.[3]
"Choose old-fashioned and steel-cut oats more often, but instant oats can be part of a healthy eating plan and are better than many other breakfast options." — Toby Amidor, MS, RD, CDN.
#4 — Eating it plain. Not only is plain oatmeal bland, which could lead to your giving up on it, but it's carb-heavy. One-half cup has 27 grams of carbs, 4 grams of fiber, and 5 grams of protein.4
#5 — You're still using whole milk. That is a terrible habit we should break. Even if you haven't been diagnosed as "lactose intolerant," most adults have some form of intolerance. Why risk it? Especially when almond milk has zero grams of sugar with only 35 calories compared to whole milk's 16 grams of sugar and 150 calories.[5]
Overnight Oats – 5 Easy & Healthy Recipes
The Cooking Foodie had 7,402,433 views on this video as of 16 August 2021. That's amazing to me. I didn't even know there was such a thing as Overnight Oats until recently. Now, I make these two or three times a week.
Facts about overnight oats
Overnight oats are a fast-growing method to fix a quick and hearty breakfast for your family the night before, and with school opening soon, that's convenient.[6]
This "mash up" or Muesli was first discovered by a Swiss doctor, Maximilian Bircher-Brenner, around 1900.[7] It has since become a "Foodie" trend people of all ages enjoy.
Many prepare this the night before and let it sit in the fridge overnight, hence, the new name. However, you can make it to eat right away or let it sit for as little as four hours to get that pudding-like texture, add some fresh fruits, and it's ready.
Especially when prepared with yogurt or another probiotic, it offers your intestines a better ratio of good versus bad bacteria. It's what the National Institute of Health (NIH) calls a "resistant starch."[8]
"Resistant starch has many attributes which could promote weight loss and/or maintenance including reduced postprandial insulinemia, increased release of gut satiety peptides, increased fat oxidation, lower fat storage in adipocytes, and preservation of lean body mass." — Janine Higgins, Ph.D.
What that means in plain English is that resistant starch metabolizes quicker and moves out of the intestines, so there is less fat storage and more energy for you to use sooner. It also makes you feel full sooner and enhances insulin sensitivity.
Final thoughts on oatmeal consumption
I wish I had discovered oatmeal and its benefits much sooner in life. That, coupled with the realization that dried fruits are loaded with sugar, and for many adults, whole milk does not "do a body good," could quite possibly have made my last few years much healthier.
References:
1. The Healthline article, Oatmeal and Diabetes: The Do's and Don'ts Medically reviewed by Kathy W. Warwick, RD, CDE — Written by Ana Gotter — Updated on February 7, 2020
2. Calorie King's article, How many calories in Ocean Spray Craisins, Dried Cranberries, Original. Date and Author not recorded.
3. The Food Network article, Instant Oatmeal: Good or Bad? By Dana Angelo White, MS, RTC, & RD.
4. Healthy Eating, Eatthis.com article, Eat This, Not That by Christina Stiehl, dated 7 May 2021.
5. The MSD Manual Consumer Version, Quick Facts Lactose Intolerance, updated July 2020. Author not recorded.
6. Healthy Eating, Eatthis.com article, Amazing Benefits of Overnight Oats, According to Science, by Cecelia Smith, dated 31 March 2021. Fact checked by Olivia Tarantino.
7. The mylittlegourmet.com article, Bircher Muesli: The original overnight oats recipe by Laura, dated 3 May 2013.
8. The NIH article, Resistant starch and energy balance: impact on weight loss and maintenance, by Janine Higgins, Ph.D., dated 26 March 2013.
Stephen Dalton is a retired US Army First Sergeant with a degree in journalism from the University of Maryland and a Certified US English Chicago Manual of Style Editor. Also, a Top Writer in Nutrition, Travel, Fiction, Transportation, VR, NFL, Design, Creativity, and Short Story.
Website | Facebook | Twitter | Instagram | Reddit | Ko-fi | NewsBreak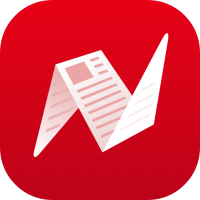 This is original content from NewsBreak's Creator Program. Join today to publish and share your own content.