For whatever reason, you are in Tenants Harbor, Maine, whether for business or pleasure, you need to try each of these seafood restaurants and visit the Tenants Harbor Light Station, which is on the National Registry of Historic Places (NRHP). Tenants Harbor is a village of Saint George in Know County.
One Minute in Tenants Harbor, Maine
Uploaded to YouTube by Terry Boivin.
From 1820 until 1870, the shipbuilders here built nearly 70 schooners, according to the Maine Encyclopedia. The residents here are mostly fisherfolk who haul lobster traps from the Atlantic Ocean, dig clams and mussels, and scooping scallops for the various local restaurants to cook and serve.
For most visitors to Tenants Harbor, the light station, commissioned in 1857, is the height of their visit, other than the seafood. Some go to Tenants Harbor, just for the seafood.
One building serves as the American Legion/VFW Hall and the Post Office. It's a quaint Maine village or what many would call "a one-horse town," with multiple seafood restaurants.
Luke's Lobster
The price per meal in Luke's Lobster ranges between $15 and $40. So, not bad for a seafood dinner. Dockside parking and dining are available where you will find only the freshest seafood with a full bar on the Coast of Maine. I enjoyed the Haddock dinner, which covered my plate.
They're located at 12 Commercial Street and 3 Boatyard Road in Tenants Harbor, Maine. Their hours of operation are from 11 am to 8 pm daily. Call (207) 604-3148 for takeout, curbside pickup, and call ahead orders. Facebook Page
Neffsays said, "My girlfriend and I were fortunate to discover Luke's after visiting the Port Clyde Lighthouse and museum. It's a simple, no-frills setup. We relaxed out back on a picnic style bench with a bay view and enjoyed the best-fried clams I've ever tasted."
Lobster at Luke's on Tenants Harbor
Maine Public uploaded this to YouTube. "Like" or subscribe if you found it helpful.
The Quarry Tavern
The Quarry Tavern is located in the East Wind Inn at 21 Mechanic Street. I had the Seared haddock & lobster with carrots, sauteed greens, portobello mushrooms, and grilled focaccia. My partner had the fried haddock cakes with tartar sauce and a green salad.
Their hours of operation for dinner are Thursday thru Monday from 5 pm to 9 pm, and they are closed Tuesday and Wednesday. Call ahead or for takeout at (207) 372-8064. You can download their printable dinner menu here. Facebook Page
TBird38 said, "The fish and chips were the best I've had hands down with a nice crunchy and flavorful batter and succulent fish. The parmesan bar chips are a must order item - fresh fried potato chips with a dusting of parmesan and other seasonings."
The Happy Clam Pub and Eatery
I don't know if the clam was happy, but we sure were. Everything from the kitchen and the bar was delicious, served promptly, and with a friendly smile.
Cedar plank haddock with lemon tarragon. Topped with scallops. By the owner - Facebook.
The Happy Clam is located at 13 River Road. Their hours of operation are open Wednesday to Sunday from 11 am to 8 pm. Make reservations by calling (207) 372-8999. Facebook Page
Closing thoughts
As you can see, there are a variety of excellent seafood restaurants in Tenants Harbor, Maine. Regardless of what type of seafood you're craving, you'll find they all have a unique flavor and style at a reasonable price.
#seafood #maine #restaurants #tenantsharborme #lobster
"Maine — The Way Life Should Be!"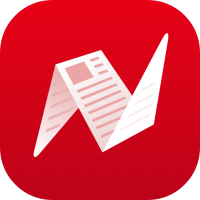 This is original content from NewsBreak's Creator Program. Join today to publish and share your own content.