While you're in Bangor, Maine, here are some must-see places and things to do for the entire family this summer.

Drive-by Stephen King's house
The home of Stephen and Tabitha, Joe "Hill" King, and Owen, who are all novelists, and Naomi, a minister, is wonderous at 47 West Broadway.
You might feel a little weird taking a picture of a house someone lives in but believe me; the King family is used to it and often come out to pose for the cameras.
You might not think this would appeal to your children, but you could be wrong about that. Even kids are aware of this dynamic author due primarily to his books being made into spooky movies.
Actually, there are several recent movies by Stephen King that teens and tweens are talking about like It, Chapter II, The Dark Tower, Doctor Sleep, Children of the Corn 2020, and some 50 others that are available on various screaming, I mean streaming platforms. Plus, his son Joe Hill is trending wildly with the YA group with two seasons of NOS4A2 on Netflix and other projects.
What's more, the wrought iron fence he had made by Bath Ironworks features bats, dragons, spiders, and their webs. It's quite bewitching. Not to mention, he just finished having an old bug-infested ash tree trunk in his yard chain-saw sculpted into what else but a bookshelf with animals. Watch the videos.
Stephen and Tabitha King's front yard tree is transformed into art
This video is an interview with the sculptor done by NEWS CENTER Maine.
A Twitter announcement by Stephen King.
Visit the Paul Bunyan Statue, the Cross Center, and the Bangor State Fair
The Paul Bunyan Statue stands ready to greet visitors to the Cross Center and Bass Park, where the Bangor State Fair will be held beginning Thursday, 5 August and run through Sunday the 8th.
The fair is the largest in Maine and attracts roughly 50,000 visitors annually. As one of New England's oldest State Fairs, it started its long history in the summer of 1849.
General admission is just $5.00 this year, but the fair is open Thursday from 2 pm until 10 pm, Friday from 2 pm to 11 pm, Saturday from 12 pm until 11 pm, and Sunday from 12 pm until 8 pm. Your admission gets you into all shows, exhibitions, and animal exhibits.
However, to coincide with the condensed four-day fair, the following will not take place this year but are expected to return next year:
The Demolition Derby
Truck & tractor pulls
The independent vendor's Midway
Old McDonald's Farm
Rides are extra. Ride tickets are four for $5.00, 20 for $25, 30 for $35.00, and 55 Rides for only $50.00. However, the number of ride tickets needed for each ride varies. So, get your ride tickets at the main gate. Or get a special pre-fair preferred price of "$13.00 'All-In' Price (Includes Entry and Unlimited Ride Wristband). Contact Chris at (207) 561.8311 or Chris.McGrail@SpectraXP.com for more information."
Although there are no tents or campgrounds in Bass Park, there are plenty around Bangor, and the Hollywood Casino Hotel, which is right across from the Cross Center, might still have rooms.
The Cole Land Transportation Museum
Anyone who grew around Maine knows about Cole's and its big rigs. The museum at 405 Perry Road is home to hundreds of exhibits featuring ground transportation from Model-A Fords to fire trucks to tanks and other military memorabilia, including an actual helicopter. (Shown above.)
You can take a Virtual Tour here. Call during working hours if you'd like to arrange a group tour. Check here for eligibility. The museum provides information and educational materials to Maine's teachers. Call (207) 990-3600. Book a field trip here.
They're open from 9 am to 5 pm daily through 11 November, which, of course, coincides with Veteran's/Remembrance Day, which commemorates the end of WWI at 11 am on 11 November. The admission is $7.00 for adults over 19, $6.00 for AAA members, and $5.00 for those 62 and above.
"Our purpose at the Cole Land Transportation Museum is to collect, preserve, and display (before they disappear forever) a cross section of Maine's land transportation equipment from which this and future generations will gain knowledge of the past."
#bangorfair #Maine #bangormaine #stephenking #vacationland
"Maine — The Way Life Should Be!"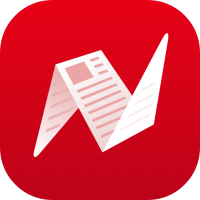 This is original content from NewsBreak's Creator Program. Join today to publish and share your own content.