When we think about summer fun, we almost automatically start planning methods to avoid water injuries, especially for the children.
Summer brings out those pesky bugs that drive kids crazy and us too! Sunburns not only spoil the fun but can lead to severe consequences to our health down the road. Therefore, whatever adventures you are considering, bring along a floppy hat, some bug spray, and UV protection at your favorite swimming hole or pool around Bangor, Maine.
There are two municipal pools in Bangor. The Beth Pancoe Aquatic Center at 175 13th Street and the Dakin Pool at 380 Pine Street.
Adults must bring an ID or pay the non-resident rate.
Yes, summer is here with us in Bangor. Although bugs and the sun can be troublesome, the real danger for most will involve water. Many enjoy spending their time either in the water or near the water. Unfortunately, this is also a time when the number of water accidents increases drastically.
Here are five crucial water safety tips to consider this summer
Wear lifejackets
You should always wear life preservers such as a life jacket or life vest when using any watercraft to ensure you stay afloat if you fall off or there is a capsize. The life jacket should be the right fit. It should not be loose, and you must buckle all straps as instructed.
Ensure someone is always watching the kids
Never leave your children unattended whenever they are playing in or around the water. It takes active involvement. It only takes a few seconds for disaster to strike a child playing in the water.
Whenever they play in the water or near the pool, there should always be an adult actively supervising them. The key ingredients here are "actively supervising." A small child can drown in a foot of water, so the time it takes to send a text could be more than enough time for a child to drown.
Keep the Swimming Pool Safe
Be sure to surround the swimming pool with a fence with lockable gates to keep children away from the pool when unsupervised. There should be a fence between the house and the pool. Additionally, it is important to keep rescue equipment such as life preservers, a shepherd's hook, and a mobile or remote telephone nearby.
Only swim in safe public areas
It is always advisable to swim in swimming areas patrolled by lifeguards. While at the lake or beach, always follow instructions from the lifeguards. Consult them on how strong the waves and currents are.
Also, before going into the water, find out if there are sharp objects or coral in the water to avoid getting injured. You can use protective footwear when you suspect the presence of rocks or other dangerous objects.
There are usually warning signs and colored flags at the entrance to most beaches that indicate safety conditions; make sure you read them carefully. A broadly used system in America is based on the traffic light system; red is a high hazard, yellow is a medium hazard, and green is a low hazard.
NOTE: Black flags signal the beach is closed.
Do not push your limits
Always be realistic about your swimming ability and your physical capability. Along with swimming ability is your body's ability to adapt to the heat. Drink plenty of water to stay hydrated and take a break from your summer fun in the sun under a shade tree. Also, spread that 90 SPF sunscreen on liberally before and after your swim.
If you and your family plan to spend your summer around a boat, know the limits of each person you bring along. Look out for any signs of weariness to avoid injuries.
Closing thoughts
Additionally, no one should go boating under the influence of alcohol, drugs, or prescription medicines that may cause drowsiness. Not only is it unsafe, but it's also illegal. Operating any vehicle while under the influence is illegal. It's also essential to know the driver's condition before getting on a boat or other watercraft.
It is essential to get out and enjoy the summer moments but remember, water safety is equally essential.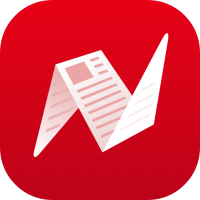 This is original content from NewsBreak's Creator Program. Join today to publish and share your own content.