Several restaurants around Bangor have a dish they are famous for statewide. These are more than just genuine traditional New England dinners.
Some of those include Downtown Bangor's Fiddlehead Restaurant, Dysart's Truck Stop, the Kobe Ninja House, and McLaughlin Seafood Inc. "Mainely," we want to look at how they make these other-worldly dishes.
Everyone knows if you want a massive plate of Yankee Pot Roast followed by a world-famous wild Maine Blueberry Pie adorned with a scoop of vanilla ice cream, you go to Dysart's.
In this article, we're going to take a closer look at Dysart's and places to reveal a few secrets about how they prepare their "special" dish. They probably won't use all their secrets or the entire recipe but let's see what we can find out.
If you're hungry, you might want to grab a light snack because we will talk about many comfort foods, desserts, and fine wines to whet your appetite. So, get something to carry you through, and you can head out to one of these places when we're finished.
Dysart's Yankee Pot Roast & Maine Blueberry Pie
The pot roast at Dysart's is king. Actually, Dysart's is a legend in itself. It's been there at 530 Cold Brook Road in Hermon, Maine, since I was a kid in 1967. You get a massive plate of pot roast and sides. Don't worry about a steak knife; you won't need one, just cut it with your fork. It's that tender and smothered in brown gravy.
If you want to try making it at home, here's the recipe.
Dysart's on Food Paradise
Despite the narrator starting by calling it "Banger" (there is an "O" in Bangor), the rest of the video is pretty decent and informative.
Catherine Nicole says, "God how I miss their food. And now I wish I had tried more of their recipes, like the pork roast and bbq ribs. It all just looks so good. I loved their egg white spinach, tomato & feta cheese omelette. Yum! And their purpleberry pie! Delicious!"
Dysart's Truck Stop is open 24/7, though the restaurant has limited hours on Saturday and Sunday from 6 am to 8 pm. Call (207) 947-8732. Facebook Page
Fiddleheads Restaurant
Fiddleheads, of course, but what about their delicious appetizers like potato gnocchi or chicken dumplings? OMG, this is a foodie's Heaven on Earth. But wait, there's more.
The Fiddlehead Restaurant's chef and co-owner, Chef Mel, recently competed on the nationally syndicated chef's competition, Chopped. The following is a video by NEWS CENTER Maine uploaded to YouTube.
Bangor chef competes on 'Chopped'
Their mission: "Eat local, eat inexpensively, eat well. Those are the goals of The Fiddlehead Restaurant, a recent arrival on the downtown Bangor food scene."
Fiddlehead is located at 84 Hammond Street in downtown Bangor. Their hours are Tuesday through Friday from 5 to 9 pm, Saturday from 5 to 10 pm, and Sunday from 5 to 9 pm, but the bar is open until late. Call (207) 942.eden (3336) for reservations and information about private dinners and special functions. Facebook Page
Kobe Ninja House
Sushi, Hibachi style lobster, chicken, Scallops, Salmon, Shrimp, maki rolls, with spiced yellowfin tuna & Kobe beef served just the way you like it. This place is unlike many other Japanese restaurants because they grill steaks to perfection and plate them with amazing noodles and sushi at your table.
It's not just dinner; it's also entertainment with your very own Hibachi chef.
Kobe Hibachi, Bangor, Maine
Kobe Ninja House traditional Japanese grill and sushi is located at 829 Hogan Road in Bangor. Their hours are Monday through Thursday from 11 am to 9:30 pm, Friday and Saturday from 11 am to 10:30 pm, and Sunday from 11 am to 9:30 pm. Call (207) 992-9983 for take-out. Facebook Page
McLaughlin Seafood Inc.
It wouldn't be a Maine story if we didn't discuss at least one seafood restaurant, though there are many in Bangor, Maine. Whether you crave baked, steamed, boiled, grilled, or fried, McLaughlin's has fresh seafood like crabmeat and lobster rolls followed by some of the best desserts available in Bangor. How about a bucket of steamed clams or mussels with a tub of butter and an ear of corn on the cob side? You can have today's fresh catch cooked just the way you want it!
Best Lobster Roll in Maine | Where to Eat in Maine
Look for McLaughlin's Seafood at 6:01 of this video by The Megan Daily. If I were doing seafood restaurants, the Eagle's Nest in Brewer would be here too. But the reason I chose McLaughlin's is that they do so much more than their restaurant. You can find McLaughlin's prepared, frozen, and canned seafood around the world.
McLaughlin's is located at 728 Main Street in Bangor. Their hours are Monday through Thursday from 11 am to 9:30 pm, Friday and Saturday from 11 am to 10:30 pm, and Sunday from 11 am to 9:30 pm. Call (207) 942•7811 for take-out. Facebook Page
Final thoughts
Foodies from around Maine and those flatlanders here for the summer will want to check out one or all of these restaurants and their iconic meats, eats, and treats. It's New England comfort food at its finest.
#fiddlethursdays #dysarts #Mclaughlins #kobeninja #FoodiesUSA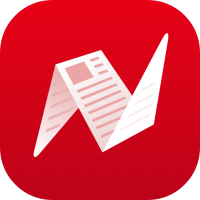 This is original content from NewsBreak's Creator Program. Join today to publish and share your own content.