In honor of Wine and Cheese Day & Parents Day, take your parents out to one of these excellent wine and cheese shops around Bangor, Maine.
That's right, 25 July is both Wine and Cheese Day & Parents Day, so you can "kill two birds with the proverbial one stone" by treating your parents to an excellent night out or a "stay-cation."
Parents and grandparents are the real-life MVP and All-Stars. They don't have to be Vlad, Dante, Craig, nor Fielder. They don't have to be Pippen, Nance, or O'Neal. Their fame comes from bringing you into the world.
What's magnificent about this coupling is that you do not need to take them to a restaurant or spend tons of money. You can plan an event for that Sunday afternoon or evening, drop by one of these cheese shops, pick up the wine and cheese, and create a delectable tray of cheese with fresh fruits, ham, prosciutto, Triscuits, Ritz, or Chicken-in-a-Biscuit, and smoked oysters/clams. Maybe catch a Sox game!
Use your imagination and make this a special event for your parents, grandparents, or spouse. Just think about all they've done for you, and that should make it easier. However, you're not limited to treating your parents; if you have children, you and your partner are parents. Got a hot tub?
What might make it extra special is if you can get a bottle of wine with a particular vintage that matches their anniversary, even when 25 July doesn't correspond with their anniversary. What's more, you don't have to celebrate Parents Day on the 25th.
Otherwise, look for vintage years known as exceptional years, but anything more than 20 years, and you might need a bank loan. Plus, you are rolling the dice except when you buy it from a fine winery. Take a look at this article by The Wine Cellar Insider to pick the best vintage for various wines.
These must be stored in a cool, dry area and the cork kept wet. This safeguarding process is complex for all but great wineries to accomplish so that the cost could skyrocket for specific years.
So, where are these first-rate wine and cheese shops around Bangor, Maine? Here are a few suggestions, but if you can't get to any of these because you're pressed for time, check Hannaford's, Shaw's, or the IGA. You'll be surprised what you can pick up in a grocery store!
Bangor Wine & Cheese
Bangor Wine & Cheese is located at 86 Hammond Street in Bangor, Maine. Around Bangor, they are premier specialists dealing in fine wine, Maine craft beers, artisan cheese, olive oils, and bottled vinegar.
Bangor Wine is the home of the Wine Underground. They offer seminars and classes about fine beverages.
Their hours of operations Monday-Saturday from 10 am to 6 pm and Sunday from 12 noon to 4 pm. Call (207) 942-3338. Give them 24 hours for your cheese platter requests. Get a Carhop home delivery; you can practically do your shopping there too. Facebook Page
Andre, from NC, says, "Overall great selection of beer, local and imported, fresh bread, fancy cheeses, oils and balsamic vinegars."
The Store Ampersand
The Store Ampersand is located at 22 Mill Street in Orono, Maine, next to Pat's Pizza. They are a community-minded specialty shop that serves fine wines, coffee, fresh baked goods, national, local, and some craft beers.
Their hours of operations Monday-Friday from 7 am to 7 pm, Saturday from 8 am to 5 pm, and Sunday from 9 am to 4 pm. Call (207) 866-4110. Facebook Page
Pills B., from Brunswick, says, "…You like snack foods, clothing or bumper stickers? Buckle up, Buttercup, then drive over to Ampersand because they've got it all, best around. 100/10 Absolutely recommend."
Tiller & Rye
Tiller & Rye is a local grocer located at 20 South Main Street in Brewer.
Tiller & Rye opened in April 2015, offering a wide variety of free-range meat, organic fruits and vegetables, Maine craft beers, fine wines, and cheese locally sourced when possible.
Their hours of operations Monday-Friday from 8 am to 8 pm, Saturday from 9 am to 8 pm, and Sundays from 10 am to 5 pm. Call in your order 572-4022 for pick up, (207) 573-4021. Facebook Page
Storm L. from Manchester, NH, says, "They have it all from herbs/spices to coffees/olive oils on tap, soaps and lotions, drinks and snacks, veggies."
The Little Cheese Shop at Balfour Farm
The Little Cheese Shop at Balfour Farm is located at 461 Webb Road in Pittsfield, ME. However, you can find their products in several locations around Maine, such as the Brunswick and Portland Farmer's Market.
Balfour Farm carries many types of Maine-made cheese, craft beers, cider, wines, mead, and other regional products.
Their hours of operations are Thursday through Saturday from 10 am to 6 pm, and Sundays from 11 am to 4 pm. Call for special orders or directions, (207) 707-2847. Facebook Page
Linda F. from Pittsfield says, "Very good, farm fresh ingredients with a weekly menu that changes. We will 100% be back as regulars. Thank you for the unique farmhouse experience!"
Closing thoughts
Remember, it's both Wine & Cheese and Parents Day on 25 July, so get your orders in for an excellent cheese platter to accompany a fine vintage wine this weekend.
"Maine — The Way Life Should Be!"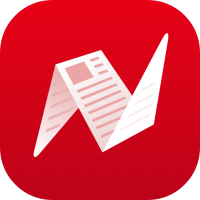 This is original content from NewsBreak's Creator Program. Join today to publish and share your own content.