Kennebunkport, Maine, is a popular summertime destination for tourists and locals alike. It boasts beautiful scenery on the coast of Casco Bay with its sandy beaches and tall evergreens. The restaurants here are locally owned with nothing but the freshest seafood. Here are some of the best places in town to get seafood.
In this video, Steve Kingston, the owner of the Clam Shack in Kennebunkport, ME, talks about his business and what he calls "… the quintessential summer lobster." Doesn't he look excited about his gold mine?
My Maine Summer: Steve Kingston '88 and the Clam Shack
Uploaded to YouTube by Bates College. You can subscribe to their channel on YouTube if you enjoy their video.
The Clam Shack
The Clam Shack and Seafood Market, the Yankee Food Award winner for 2020, is located right on the Boardwalk in front of Dock Square at 2 Western Avenue in Kennebunkport.
The Yankee says, "Of all the mail-order lobster rolls we tried, the ones from this Kennebunkport institution not only had the best, most flavorful meat, but also did the best job of approximating the lobster shack experience."
It is trendy and has become known for its well-prepared seafood and excellent service. Even though it only started in 2004, the Clam Shack has won several National Culinary awards, and their Lobster Roll was showcased on Food Wars and The Cooking Channel "Unique Eats."
The menu includes a variety of seafood options as well as other items like steaks and chicken breasts. You can eat inside or outside at their deck tables. The food is absolutely delicious and very reasonably priced.
Their hours of operation are from 11 am to 8 pm daily. Call for take-out at (207) 967-3321, or order online. Or get everything you need to make-your-own with a nationwide delivery service. Facebook Page
Nunan's Lobster Hut
The founder and owner, Nunan Tewksbury, started his lobster business with a pushcart in 1969. It took three years before he opened up the kiosk on Kennebunk Beach that is still there today.
Nunan's Lobster Hut was voted one of the top ten restaurants in Kennebunkport by Restaurant Reviews Worldwide.
Top 10 best Restaurants in Kennebunkport, Maine
You can view the video on YouTube.
Nunan's Lobster Hut offers various seafood, lobster rolls, fried clams, clam cakes, and other options. The food is reasonably priced but not cheap, making it an ideal choice for a special occasion dinner. One of the best things about Nunan's is that they let you take home your leftovers so you can enjoy your meal again on another night!
They're located at 9 Mills Road on Cape Porpoise in Kennebunkport, Maine. Their hours of operation are from 5 to 8 pm daily. It is best to call ahead, (207) 967-4362, for nightly specials and bring cash because they don't take credit or debit cards.
Mabel's Lobster Claw
Mabel's has been a part of the community for more than 50 years. It is known for its excellent seafood, including fresh Maine lobster, steamed clams, mussels, traditional New England Clam Chowder, and fried clams.
The above photo was contributed by Fatboi_Ant.
What makes Mabel's Lobster Claw so popular is that it's an actual lobster pound. When you order a lobster, they bring it to your table and tell you how old it is before preparing it for you. I loved their Baked Haddock with crab stuffing. OMG!
Mabel's is located at 124 Ocean Avenue. Their hours of operation are Monday thru Saturday from 11:30 am to 9 pm and Sunday from 11:30 am to 8 pm. If you know you are going to Mabel's for Sunday dinner (which is extremely popular in Kennebunkport), call them on Wednesday at 11:00 am at (207) 967-2722. Call (207) 967-2562 for reservations or take-out.
Cape Porpoise Chowder House
The Cape Porpoise Chowder House is located at 79 Pier Road on Cape Porpoise in Kennebunkport. It's a small restaurant in an old saltbox house that overlooks the ocean. The menu includes seafood, some steaks, and chicken options. Some say their seafood combo is the best menu item.
The place is committed to keeping everything fresh. The bread for their sandwiches comes from local bakeries, the coffee comes from a local roaster, and all of the fish is caught just a few miles off the coast. There are also vegetarian options, which aren't always easy to find in seafood restaurants.
Their hours of operation are open daily from 11 am to 8 pm. Make reservations by calling (207) 967-0123. Facebook Page
Closing thoughts
As you can see, there are a variety of excellent seafood restaurants in Kennebunkport. Regardless of what type of seafood you're craving, you'll find they all have a unique flavor and style, at a reasonable price.
#seafood #kennebunkportmaine #restaurants #Maine #lobster
"Maine — The Way Life Should Be!"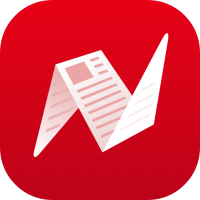 This is original content from NewsBreak's Creator Program. Join today to publish and share your own content.