Some people wonder if they can harvest rainwater to irrigate their gardens and house plants, do small loads of laundry, and do other small tasks in Portland, Maine. Is it legal in Maine to harvest rainwater?
"If you do it in an integrated manner, not only is it very high-quality, free water source, but it will also help you reduce onsite flooding." — Brad Lancaster, Author of "Rainwater Harvesting for Drylands and Beyond."
Can you harvest rainwater in Maine?
Rain is a topic of mixed reviews, depending on whom you ask. Some people may see it as a damp mood to their plans, while others might see it as a resourceful gift. Those who benefit directly from rain typically include those within the farming population.
Each year, more people are beginning to harvest rainwater. The use of harvested rainwater saves on utility expenses and increases the local municipal supplies.
However, "Is it legal" has long been a common question in the past but is being asked less with most states permitting rain harvesting, as you can see above.
The legality of collecting rain will be contingent on your region of residency. Each state has a different policy when it comes to the collection of rainwater. For example, in Maine, it is allowed.
According to the article Is it illegal to collect rainwater in your state? by Pioneer Water Tanks of America:
"It's not illegal to harvest rainwater in Maine. Maine has issues with groundwater pollution from stormwater runoff and in certain areas like in Portland, are issuing stormwater runoff fees to pay for the systems that regulate it."
The state gets more than 40 inches of rain annually, and residents are utilizing this natural resource.
How can you use harvested rainwater?
One of the main uses is for watering home gardens and landscaping. The nitrogen molecule is also found in rainwater and helps as a fertilizer when used in gardening.
These facts are vital to note because gardening activities can use a significant amount of water. When using your city's water, it is an expense that can add up quickly.
But using a 55-gallon drum for storage is not nearly enough to do the tasks you need. You can order a 4500-gallon tank from Tanks of America.
In addition to gardening, harvested rainwater can also be used for things like pet baths, refilling swimming pools, and washing clothes.
The abundance of uses for rainwater makes it appealing to homeowners looking to cut costs on utilities while saving the local municipal supplies. Rainwater collecting provides a good emergency supplement if a drought does occur. Plus, harvesting rainwater can reduce soil erosion.
Why Harvest Rainwater?
This video was uploaded to YouTube by Home & Gardens for Mere Mortals. "Like" and subscribe if you appreciated this video.
Can you use rainwater for drinking?
When properly filtered, rainwater is an excellent choice for drinking water. Rainwater is one of the cleanest choices for water consumption because it is almost entirely pure before it touches your roof or the ground.
To safely drink harvested rainwater, you must have an efficient filtration system. By doing so, one can stay free of roofing pollutants and other debris when choosing to use harvested rainwater.
You can avoid contaminants such as metals and volatile chemicals in your rainwater by taking a few precautions and seeking expertise on safely harvesting rainwater. When first starting, getting your water tested to gauge future treatments is necessary.
Some roofing materials are hazardous, but the most common, asphalt and metal roofs, are typically safe.
Technically, you could use an excellent filtration system for the rainwater to use for cooking, watering your pets, and drinking. When you harvest rainwater, you not only preserve the city's storage against droughts, but you'll also save on your water bill and help maintain our delicate ecosystem.
Final thoughts
You might think what little bit I could collect would hardly put a dent in what's needed to prevent a drought in Maine. Still, if everyone in Portland chooses to collect rainwater to water their plants and wash their car, you're talking about the preservation of much rainwater.
Many homeowners in Maine are now free from a monthly water bill. When will you take that step?
References:
The Bangor Daily News article, How to Harvest Rainwater by Sam Schipani, dated 24 June 2021.
The Portland Press Herald article, Condensation Education: A panel at the Ag show talks rain.
Pioneer Water Tanks of America article, Is it illegal to collect rainwater in your state? By Jessica, dated 22 May 2018.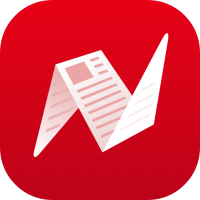 This is original content from NewsBreak's Creator Program. Join today to publish and share your own content.