Why Visit Kennebunkport, ME?
Kennebunkport, ME, is the perfect year-round destination with plenty of fun activities to do. Known for the pristine beaches, shopping, the summer home of former President George W. Bush, and convenient food trucks to fill your family.
If you're looking for a peaceful destination for your vacation, Kennebunkport has it all. Instead of hitting the restaurants during your stay, check out these delicious and popular food trucks. They're everywhere you are for convenient and filling foods, hot and ready.
Biz On Wheels Cousin Maine Lobster Food Truck
Biz on Wheels uploaded this video to YouTube. If you enjoyed it, "like" or subscribe on YouTube.
Popular food trucks in Kennebunkport, ME
Although there are dozens of food trucks around town to catch lobster rolls or hot dogs, we chose three that many of the town's residents are talking about. We'll give you a little background, where they typically set up, and what their specialty is.
Texas Grace Kitchen food truck
Owned and operated by David Angenend, he decided to open the food truck to bring a taste of Texas to the Maine area. Some of the most popular food at the Texas Grace Kitchen is the Texas Style which has brisket, carnitas or chicken, coleslaw, or potato salad with barbeque sauce.
Saturday, 17 July, they'll be at Yankee RV Park from 3:30 pm until they sell out. Watch their Instagram page for special events.
The Taco has brisket, carnitas, or chicken in an 8-inch flour tortilla with slaw, TGK salsa, house-pickled red onion, lime crema, and green onion. Plenty of sides are available to include slaw, tarragon potato salad, and tater tots. The meat is grilled or smoked, adding a unique experience to the truck. What's more, you can buy smoked brisket by the pound.
The Texas Grace Kitchen is usually located at 45 Portland Road unless they are at an event. Call (512) 699-5687 to find out where they'll be for the day. Their typical hours of operation are Wednesday to Saturday from 11:00 am to 3 pm, unless they sell out, but they're closed Sunday through Tuesday.
Ocean Roll in Kennebunkport, ME
When you go to Maine, you must have some delicious seafood. Most notably, the Ocean Roll lobster roll should be on your dream list because it is a dream come true for your taste buds with all the scrumptious lobster.
Owned and operated by The Lobster Co. that has been in business since 1994, the manager of the food truck, Stephanie N. Debbie, enjoys sharing her love of seafood with others. Enjoy their famous lobster roll, either cold or hot, and a side of homemade coleslaw.
Their clam chowder is a popular option, and the 50/50 Box with the option to choose from either haddock, clam strips, clam cake, swordfish, baby shrimp, scallops, or fried clams, or large shrimp. Add a side of French fries to top off your meal.
The Ocean Roll is located at 70 Portland Rd with hours of operation daily from 11 am to 8 pm.
Uncle Benny's Trolley
In fact, the food truck is a bright red trolley car, but the food is traditional Maine seafood rolls and other fast food like burgers, hot dogs, grilled cheese, hand-cut French fries, which are delicious. Some people say Uncle Benny has the best fish and seafood tacos in Maine. We agree.
Benny's is usually located at 77 Western Avenue at the Hillcrest Driving Range. It is open every day but Monday from 7 am to 3 pm. Call (207) 590-4909 to order ahead and have it ready when you get there.
Aaron B. said, "Had fried pickles. Seasoned to perfection. Lobster roll was fresh and delicious. Great little place on the docks. Highly recommended for authentic New England seafood."
Final thoughts
Visiting Kennebunkport is an exciting tourist destination with plenty of options to have fun in the sun. Grabbing a bite of food from the food trucks is convenient, quick, and inexpensive.
The advantage provided by these food trucks is that you do not have to take time away from your family activities to go to a restaurant, wait to be served, and pay a much higher price plus tip.
Related articles:
Exploring Bed & Breakfasts in Kennebunkport, Maine.
Family fun things to do in Kennebunkport, Maine.
"Maine — The Way Life Should Be!"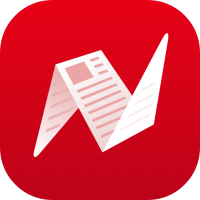 This is original content from NewsBreak's Creator Program. Join today to publish and share your own content.