Today is National Give Something Away Day, according to National Today.
Whether you are doing a Marie Kondo on your condo, upgrading your furniture, moving some of the stuff out to make room, or you just have a few things you want to get rid of, giving those items to charity could make you feel better about yourself. There might even be a tax savings in it for you.
You might look around your tiny apartment (or big house) and see oversized items there that you no longer need, but it's there because you don't know how to get rid of them.
You don't have a truck, and you wouldn't want to throw it away even if you did. It might no longer hold any value for you, but as the saying goes, "One man's trash is another man's treasure..." — Yotam Ottolenghi.
What you might not know is that there are non-profit organizations out there who will take your "junk," fix it up, and resell it to provide funds for their other missions. Some will even appraise its value and provide a receipt for tax purposes, so you could possibly profit from a "charitable contribution." Why not? Many of the rich and elite in our country avoid taxes by donated used items they no longer need.
However, the piece of furniture or clothing you are trying to give away and take a tax deduction for must be in good condition and have intrinsic value. If you saw the item on eBay for $600, that could be the fair market value.
What is Fair Market Value?
Although the Internal Revenue Service (IRS) does not provide a definitive answer, what someone would pay for the item you are giving to charity is considered the fair market value, says Finance Zacks.
The Cornell Law School Legal Information Institute defines, "Fair Market Value is an amount that can be expected to be received for selling a similar article on the open market in the geographic area involved."
Therefore, if a person from Bangor, Maine, agrees to your price for an item, or an appraiser from that area gives it a specific dollar value, that is the item's fair market value and what you are allowed to deduct.
Likewise, Maine State Tax laws may not allow a charitable contribution as a deduction. Always check with a tax expert or tax lawyer before deducting an item as charity.
What's more, if you give away the things you no longer need to the needy, you might feel better about yourself.
Salvation Army Family Store
The Salvation Army Family Store thrift store in Bangor, Maine, is located at 585 Broadway. It is no coincidence that I list the Salvation Army first. Although there might be others that do it too, at the Salvation Army, "100% of the proceeds go directly toward our charitable work."
The Family Store is open from 9 am to 5 pm Monday to Saturday, but closed Sunday. Call (207) 941-2803. The Salvation Army does not have a pickup service; you must drop off your items.
Mary Lou Jackson says, "Best variety, sales, and prices and they do a lot for the community."
Habitat for Humanity ReStore. Habitat for Humanity Bangor - Facebook
Habitat for Humanity ReStore
The Habitat for Humanity ReStore is located at 378 Harlow Street in Bangor. Most people appreciate this organization because it uses its proceeds to help build new homes for the needy. Habitat for Humanity says, "All of our profits go to Habitat for Humanity of Greater Bangor's home ownership and home repair programs."
Habitat for Humanity is open from 9 am to 5 pm Tuesday to Saturday but closed Sunday and Monday. Call (207) 992-0704 to arrange the pickup of your large items.
Mike Higgins posted a review, "Yesterday, I had a crew and a truck come to pick up numerous items from my parents previous apartment we were donating. The guys that showed up were friendly, professional, skilled at moving large items, and great representatives of your ReStore."
Habitat for Humanity ReStore - Let's visit!
The Goodwill Store
The Goodwill Store in Bangor is a non-profit chain that has been around for decades providing used clothing, household items, furniture, and much more to those who need it within the community. They're located at 805 Stillwater Avenue in Bangor, Maine. Call (207) 947-7984 to ask about pickup. The thrift store is open from 9 am to 8 pm Monday to Thursday, from 9 am to 9 pm Friday and Saturday, and from 10 am to 7 pm on Sunday.
There's a 50% off sale today ... and every day at Goodwill
Paige Malkow says, "Goodwill is perfect for all your school dance, cosplay, thrift chique, and binge-shopping-to-fill-the-void-in-your-soul needs!"
Final thoughts
Certainly, there are many other worthwhile charities and thrift stores than the three I mentioned here. Whether you are looking to get a tax savings, make more room in your apartment, or just give some things away that you no longer need, contact one of these or another organization to help you give something away today.
"Maine — The Way Life Should Be!"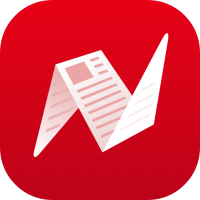 This is original content from NewsBreak's Creator Program. Join today to publish and share your own content.