Any trip to Kennebunkport must include a trip to see the Bush compound, the summer home of two former Presidents, but what else is there for you and your children to do in Kennebunkport, Maine?
Well, an excellent day at Kennebunkport could include a visit to the Seashore Trolley Museum, a lobster boat tour, an afternoon of fun on the sandy beaches, you could Sail the Pineapple Ketch, and much more, so grab the family and let's go.
Get some great seafood at Cape Pier Chowder House or one of the town's other fine eateries.
Kennebunkport, Maine walking around on a beautiful day
Travel Vacays uploaded this to YouTube on 24 May 2021. #maine #Kennebunkport
Enjoy the Seashore Trolley Museum
Kennebunkport, ME, is well known for seafood and fishing, so the rustic old Seashore Trolley Museum is perfect for an afternoon of history and learning. You and the family can take a ride on an early vintage 1900s trolley car.
The Trolley Museum is the world's largest and very first Electric Railway Museum dedicated to public vehicles and streetcars. While trolley cars are the primary focus of the collection, it also contains fast transit trains, Interurban cars, trolleybuses, and motor buses.
The museum, located at 195 Log Cabin Road, is open daily from 10 am to 5 pm, but typically the trolleys only run Wednesday to Sunday. Check their events calendar and buy tickets for upcoming events in advance to make sure they are no sold out. What's more, the museum is dog-friendly.
Spend the day at Kennebunk, Arundel, or Goose Rocks Beach
You don't have to start at sunrise, but that is one way to maximize your day at the beach. Kennebunkport's beautiful beaches provide hours of relaxation and enjoyment. You can enjoy a quiet afternoon on the waterfront, soaking up the sun, and enjoy a picnic on the sandy beach.
Take the entire family out for a day in the sun or under the surf at one of Kennebunkport's famous beaches, such as Arundel, Kennebunk, or Goose Rock Beach. Just click on the beach name to get information about your non-resident beach pass and parking.
You can also take a scenic tour of the Kennebunkport shoreline with a kayak or canoe rental from Coastal Maine Kayak, Yak & Tackle Outfitters, Kennebunkport Marina, and visit nearby Goat Island Lighthouse. For the adventurous family, you can rent kayaks, paddleboards, motor scooters, or avail of one of their guided tours.
Likewise, you could take a ride aboard a hired boat, stopping off at the many secluded beaches along the way.
If you are looking for a great way to fill an afternoon or evening, plan a day trip to Maine to visit Rugosa Lobster Tours and Sail the Pineapple Ketch.
Rugosa Lobster Tour
Rugosa is his name. Our popular excursion is regarded as one of the region's top boat attractions. They are Kennebunkport, Maine's only lobster boat tour, hosted on a traditionally carved wooden Downeast-style lobster boat.
Rugosa's lobster tour is Kennebunkport's most intimate, personal, and instructive cruise. The tour sets out from the legendary Nonantum Resort & Marina on the Kennebunk River.
Sail the Pineapple Ketch
Embark on a picturesque journey as you and your family sail the Pineapple Ketch, a 38' Downeaster Ketch that has been meticulously refurbished. With her unique tanbark sails and gleaming black hull, the Pineapple is a common sighting on Kennebunkport's horizon - many locals refer to it as the Port's "Pirate Ship."
Family sails for up to 12 people start at $50 per person for a 1.5-hour sailing tour, book a mid-day sail for $55/person, a sunset sail for $75, or charter the entire boat for as little as $660. Call (207) 888-3445 or visit 95 Ocean Avenue.
Photograph the Bush Complex at Walker's Point
Kennebunkport, ME, has tons of fun things to do with the family, no matter what season it is, but summer is always best. If you are planning a trip to the area, you should definitely visit the Walker's Point Estate. Though the compound is not open to the public, you can take pictures from a magnificent vantage point on Ocean Avenue with some parking.
Walker's Point, often known as the Bush complex, is located along the Atlantic Ocean in Maine. George H. W. Bush, the 41st President of the United States (POTUS), and George W. Bush, the 43rd POTUS spent many of their summers at the estate.
Final thoughts
There are many things to do in Kennebunkport, Maine, and it will be even more fun if you have plenty of time to do them! So, plan an extended vacation at Kennebunkport. You'll have plenty of fun!
Click here for a few suggestions about bed & breakfasts in Kennebunkport.
"Maine — The Way Life Should Be!"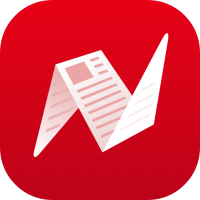 This is original content from NewsBreak's Creator Program. Join today to publish and share your own content.