The weather has gotten hot, and none of us want to wear shoes and socks every day. Many want nothing more than to slink around in flip-flops or sandals.
No, you cannot wear socks with flip-flops or sandals. It just makes you look ridiculous. What you can do is get a foot spa and pedicure so that your feet no longer look like King Kong's. What's more, it's not that expensive, but you'll feel like a million while it is happening and when it's over.
Some places around Bangor even have massage chairs, so while your feet are soaking, you will feel the stress leaving your body while the machinery in the chair works its wonder on your back.
Why a foot spa & pedicure?
Warm weather is already here, and sooner or later, you will have a few days off and want to go to the pool or beach. Therefore, you'll either wear shorts and sandals or a swimsuit and flip-flop.
No, I am not just talking to the ladies. In fact, the ladies already know about and appreciate a foot spa, pedicure, and manicure. I am talking to the men who think it is too feminine to care for their feet. Selfcare is gender-neutral.
What's more, if you have Diabetic feet, you want someone to look closely at your feet periodically.
Le Nails
Le Nails is in the strip mall where the Supercuts Salon used to be at 601 Stillwater Avenue in Old Town, Maine. Stop by to get a foot spa, pedicure, and manicure today.
Open Monday through Saturday from 9:30 am to 7 pm. Call (207) 817-0817.
Alyce L. says, "This is my new favorite nail salon. It's top quality, reasonably priced, and clean. A friend and I came in for manicures. We both ended up loving how our nails turned out."
Natural Nails in Bangor, Maine
My sisters and I went there for a foot spa and pedicure. They were able to take us in right away even though we didn't have an appointment. Now, it says on their webpage, they are temporarily not taking walk-ins, which is understandable, so give them a call.
Natural Nails is located at 667 Hogan Road in Bangor, Maine, behind Bangor Savings Bank. Plus, it just across Hogan Road from Applebee's, so make your appointment for around lunch.
They're open daily from 9:30 am to 7 pm, except Monday they are closed. Call (207) 947-0300 to make an appointment.
Olivia B. from San Francisco, CA, said, "Really good acrylic fill! I'm not from the area and was a little unsure where to go, but I'm glad I went here! My nails are beautiful now."
Top Care Nails
Top Care Nails is located at 1229 Union St Airport Mall in Bangor. Call (207) 945-4097 to make an appointment. They are open daily from 9 am to 7 pm. You can also follow them on Facebook for special announcements.
Phe T., the business owner provides, "With more than 15 years of experience in manicure and spa treatment, Top Care Nails pioneered the nail salon in the city of Bangor. We provide "Top Care Nails" service, and we wish to bring you enjoyment, relaxation, and personal satisfaction."
Pampered & Polished
Pampered & Polished is located at 263 State Street, Suite #26 in Bangor. They offer acrylic fill-ins, acrylic nail removal, complete acrylic set, classic manicures, foot spa and massage, callus removal, classic pedicures, and other services. Call (207) 992-2252 to make an appointment.
They're open from 9 am to 7 pm, Tuesday through Friday, Saturday from 9 am to 5 pm, but closed Sunday and Monday.
Holly C. says, "Kasi did an amazing job with my nails this evening and I couldn't be happier - she took extra care to make them look perfect."
"Maine — The Way Life Should Be!"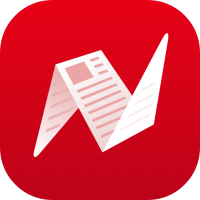 This is original content from NewsBreak's Creator Program. Join today to publish and share your own content.