Oculus Quest is a standalone, virtual reality (VR) video game system by Facebook. It is an all-in-one VR gaming system; therefore, people can play video games with just the VR controllers and headset, making it an economical option for players in Bangor, Maine.
According to National Today, "National Video Game Day happens on July 8!" So, breakout your Oculus Quest and enjoy some VR games.
However, if you have a history of seizures, you should not use a VR headset; instead, stick to a regular video game and limit your playing times. Although there is no actual evidence of brain damage from VR, extended use could cause disorientation, depression, and dizziness says, ServReality.
What's more, VR players should set up a designated playing area free of obstructions to avoid injuries from running into walls or each other.
Which are the best VR games for Oculus Quest, according to players?
Although it's really tough to pick just five games out of the array of blockbuster hits for the Oculus system, I will do just that. Wow, even using blockbuster in a sentence seems so outdated now, doesn't it?
It seems like only yesterday when we would stop at Blockbuster on Ohio Street after work on Friday and pick up the newest game for Atari or Nintendo to play on all weekend. Now with subscriptions and sideloads, you don't even have to leave the comfort of your recliner to get your favorite video game.
However, Facebook engineers warn against "sideloading," saying these games have "not been approved by Facebook and could potentially damage your device or be malicious in nature, even if it doesn't appear so at first." So, you should be careful with that unless you fully understand what you are doing.
But what is your favorite? Tough question, huh?
These are some of the bestselling video games in Bangor, Maine
#5 — Down the Rabbit Hole for Oculus
I mean, who could pass up putting an Alice in Wonderland look-alike adventure game into their top five? This is a puzzle adventure that our family loves playing together. Although any level gamer will enjoy this game, it can be challenging for novice and expert players.
Courtesy of Ben Plays VR on YouTube.
#4 — Moss for Oculus
Moss is another third-person platformer game that your entire family will love playing. This is a highly rated PSVR game as well; in fact, I ranked Moss at number four on PSVR. I might as well stay consistent. Actually, many of these VR games are available on different platforms.
Courtesy of the 2 Old 4 Gaming on YouTube.
#3 — Beat Saber for Oculus Quest
Beat Saber is another crossover hit from PSVR. Beat Saber is energetic and empowering. You will have a devil of a time giving up the headset while playing this habit-forming and addictive game. You will have to use your blue or red saber to slice through the right beatbox in this challenging game.
Courtesy of the UploadVR on YouTube.
#2 — Ghost Giant for Oculus Quest
Your family is going to love the storyline in this cartoon adventure. In case you didn't notice, I really enjoy playing adventure games on Oculus.
A lot of the shoot-em-up games, even though action-packed, are a little "old hat" on any platform. Ghost Giant is an unforgettable and exceptional example of VR mind-crafting and storytelling!
Adventure games with a great story put the fun back into VR. You really need a headset to get a feel for a VR game, but this trailer will give you a feeling for how the game works even though you won't get the VR realism.
Courtesy of PlayScobeTrailers on YouTube.
#1 — SuperHot VR for Oculus Quest
Speaking of shoot-em-up games, SuperHot VR comes in as the number one game on Oculus simply because it is. People love shoot-em-games to escape reality for a while.
Some gamers are calling SuperHot VR the best VR game on any platform. Well, I might not go that far, but it is lots and lots of fun. People say the Oculus Quest liberation from wires is a revolution in gaming. SuperHot VR is a challenging and invigorating way to get a cardio workout and have fun doing it!
Courtesy of the Game Trailers on YouTube.
Once again, none of these trailers or review videos are mine, so if you enjoyed it, please like and/or subscribe.
Takeaways
The Oculus Quest VR system gives you total freedom from wires, making it much more fun, relaxing, and exciting.
My Oculus Quest top five choices are, Down the Rabbit Hole, Moss, Beat Saber, Ghost Giant, and SuperHot VR. You could spend an entire weekend playing just one of these games and not get bored.
Honorable mentions go to Pistol Whip, A Fisherman's Tale (one of my personal favorites), I Expect You to Die, Star Wars: Vader Immortal Trilogy, and Red Matter. Check out the game action trailers for these on YouTube, or try one on your Oculus Quest.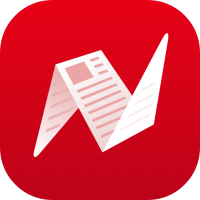 This is original content from NewsBreak's Creator Program. Join today to publish and share your own content.