The long winter in Maine is over; the state has declared that many businesses can re-open fully. Now the question is where to celebrate Independence Day with fireworks, great food, watermelon, and fun activities.
It's supposed to cool off by the weekend. Let's hope so, huh? However, most of these places are on the water, or there is a pool to cool off in, so don't worry about it being too hot to celebrate your country's birthday.
Don't waste another minute, decide on a spot, and lock it in before it's too late
Many of the activities for this four-day weekend will begin on the 1st or 2nd of July. That means you have less than a week to decide what you're going to do and where you will do it.
NEWS CENTER Maine Weather Video Forecast
News Center Maine's updated (28 June 2021) forecast for the Fourth.
The Little Putters event at the Bangor Municipal Golf Course will begin at 3 pm at 278 Webster Street on 1 July, so get your little ones signed up for that. This one is for the little ones and centers around the putting green, golf etiquette, and having fun.
Here are some places where you can find fun & fireworks this coming weekend:
On 2 July, in Bucksport/Orland, the Fort Knox KOA campgrounds at 32 Leaches Point Road. It only about a 30-minute drive through Hampden on Route #15 South.
On 2 July, at the Cold River Campgrounds at 211 Riverside Drive in Eddington/Veazie. Just head out across the old bridge on Route #178 to Route #9, then stay left. It's still 178, and it's only about a 15-minute drive. Hint, there's an excellent pool there for the entire family.
David Mallett will play in concert at Memorial Stage in Rockland at 7 pm in Harbor Park with fireworks after.
The Three Rivers Forks of July 25th Family Reunion will begin at 6 pm in Greeneville, Maine. B-B-Q, live music, and fireworks.
The Walter Hunt Memorial 3K run will begin in Brewer. This is the 40th Annual iteration of the event. Some things, like the Kiwanis Pancake Breakfast, will not take place in 2021. Plus, many of the events for the Maine Bicentennial, which was canceled last year, will happen this year.
You might have heard about the tall-masted sailing ships coming to Bangor and Brewer, that is the 15th of July. Check here for related events and locations.
If you're planning to stay in the city, there will be a Fourth of July Parade on Main Street from 3 to 5 pm. It might not be too late to enter a float; email Doug@ cdicemom@aol.com. It will start in Brewer, and Realty of Maine will sponsor it. They are expecting 1000s of performers and tens of thousands of spectators. Check the Bangor Fourth of July Celebration Facebook Page to get more details and information about sign-ups and registration for events.
The U2 Planetarium Experience is scheduled for 4 to 5 pm on 4 July at 167 Rangeley Road on the UMO campus.
A Street Dance & Fireworks are scheduled at the Blue Hill Town Park at 7 pm.
Weed the People, a Stoner's quarantine, and Island of misfit stoners will celebrate the Fourth of July with food trucks, glassblowing, carnival games, caregivers, face painting, and fireworks at 50 Hopkins Road in Dixmont, Maine.
Of course, there will probably be events in every small town or village across America, so check your local paper and get out and get involved in your community.
Final thoughts
When the Fourth of July weekend arrives, if you don't want to be left out, make a decision, a reservation, and lock it in. Many campgrounds will have their own fireworks show, so check with management if you are already staying at Chemo, Pushaw Lake, or others.
If you're thinking about renting an RV for the weekend, here are some places to check and a few facts.
"Maine — The Way Life Should Be!"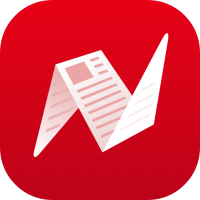 This is original content from NewsBreak's Creator Program. Join today to publish and share your own content.