Visit Old Orchard Beach, Maine
Things have changed a bit since the postcard shown above. Each year, over one million visitors flock to Old Orchard Beach, ME, due to its pristine beaches, restaurants, amusement park, and fabulous bed & breakfasts.
The amusement park brings entertainment and fun for the entire family with many rides and games to play. With plenty of ticket options to choose from, you could select a single ticket for $1.55 or purchase a small book of tickets for $35.95. The booklet has 24 tickets, or you could go big with the family-size booklet of 50 tickets for only $69.95. That's a small price for a day of fun and adventure.
Don't forget to catch the fireworks display on Thursday nights. If you're looking for a quaint bed & breakfast to stay in during your visit to Old Orchard Beach, ME, there are several options to choose from.
The best bed & breakfasts in Old Orchard Beach, ME
Some of these places are dated, but the old New England style is something many travelers enjoy. You might choose a B&B with one big breakfast table, and everyone eats together like a family meal back home. In some others, you can get your food buffet-style, take it out on the balcony overlooking the Atlantic Ocean, and daydream about the upcoming day on the beach and boardwalk.
Bed & Breakfast Inn Tour 2021 / Nautical Decor Inspiration for Decorating / Old Orchard Beach Maine
This video that looks at Old Orchard B&Bs was uploaded to YouTube by Jodi's Cozy Cottage. If you found this to be useful, "like" and subscribe on YouTube.
The York B&B
The York is located at 2 York Street, just a few steps from Old Orchard Beach, with beautiful ocean views. It is close to the amusement park, shopping, and restaurants.
The York Amenities include free parking, air-conditioning, non-smoking rooms, BBQ facilities, outdoor furniture, a picnic area, and Wi-Fi.
The room rates at this inn range from $91 to $230 per night, depending on the season. However, you can also rent an apartment by the week for as little as $3900.
Most rooms come with a kitchenette for self-cooking. Check-in time for the motel is from 5 pm to 10 pm for the apartments and cottage. Checkout is at 11 am. Call 207-934-2733 about availability. Cooking is allowed in the rooms, so no "common" traditional breakfast is provided.
"The apartment is tastefully decorated, well equipped, comfortable, and faces the ocean." — William.
The Rebekah Inn
The Rebekah Inn is located at 4 Cleaves Street, just a few minutes from the beach and only 3,150 feet from downtown, a perfect walking distance to all Old Orchard Beach offers.
You will enjoy plenty of amenities at the Inn, such as air conditioning, heating, sink, microwave, fridge, flat-screen TV, and Wi-Fi. Some say they expected more for breakfast than toast, bagels, and coffee, but they would stay again despite the small breakfast because it's economical and close to the beach.
It's the perfect place to put your feet up after a long day at the beach. At The Rebekah Inn, the average nightly rate is $125 to $150, depending on the season. Check-in at the inn is from 3 pm, and checkout is at 11 am.
Excellent. Freshly brewed coffee and berries/fruits were provided in a beautiful and clean setting. Toast and bagels and cereal as well. We loved the formal dining room breakfast setting! — Sophia.
The Crow's Nest Resort
The Crow's Nest Resort is located at 28 Summit St #2219, only 1,650 feet from Old Orchard Beach, a 6-minute walk. Enjoy the seasonal outdoor swimming pool, sun terrace, BBQ grill, Kid's TV channels, board games, puzzles, free private parking, and Wi-Fi. This B&B is a pet-friendly resort, so bring your pup with you to enjoy the vacation.
Prices range from $110 to $165 per night, depending on the season. Check-in at this resort is from 3 pm, and checkout time is 10 am. Call (207) 934-2676 about availability. These are excellent little cottages where you cook your breakfast; no standard breakfast is provided.
"Love the cottages and layout. No frills fun beaching experience. Close to the strip, pier, and beaches!" — Anonymous guest.
Old Orchard Beach Inn
Old Orchard Beach Inn is a preferred stay just 1/3 of a mile from the beach at 6 Portland Ave., a quiet neighborhood, and a charming inn. Located only a 6-minutes from downtown or the Palace Playland on foot, "the only amusement park on the beach in New England."
The inn has free parking, free Wi-Fi, complimentary breakfast, radio, telephone, air conditioning, 24-hour security and is handicap accessible. Nightly prices range by season from $115-$199. Check-in time starts at 3 pm, and checkout time is 11 am.
Call (207) 934-5834 about availability. They provide a simple but delicious breakfast with boiled eggs, cereal, fresh fruits, toast, and bagels.
Final thoughts
Visiting Old Orchard Beach will bring a lot of fun and entertainment for the entire family. You will spend your time well with beach fun, boardwalk, shopping, restaurants, amusement parks, and the fireworks display. Then, of course, you will get a good night's sleep at one of these B&Bs.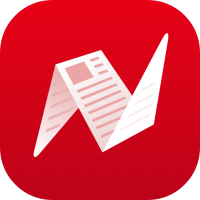 This is original content from NewsBreak's Creator Program. Join today to publish and share your own content. Ask me if you need assistance.