Bar Harbor, ME, is home to various water activities. It's a quaint little town nestled on the Atlantic Ocean where the seafood is one of the "Maine attractions." While here, you will want to book a whale watching tour — seeing these massive mammals up-close is a thrill of a lifetime!
Additionally, the Acadia National Park has many interesting activities like kayaking, swimming, fishing, and boat tours galore. Head out for a hike up Mount Cadillac or drive up if you want to get fantastic views of the Atlantic. This year, you will need to buy a $6 ticket to drive up, though.
According to MDIslander, "The regional director of the National Park Service has approved Acadia's plan to charge a $6 fee for reservations to drive up the Cadillac Mountain summit road between dawn and dusk from late May to mid-October."
After a long day of sightseeing, travelers can opt to visit one of the top restaurants and cafes around Bar Harbor for coffee and dessert.
Bar Harbor, Maine - Drive Through Downtown Bar Harbor (2020)
If you're looking for a great B&B in Bar Harbor, check my article here.
Sunrise Cafe
Sunrise Cafe is a quick bite cafe in Bar Harbor, ME. Famous for its dessert options such as crepes and blueberry muffins. People on the streets of Bar Harbor will tell you that the best place in town to get breakfast is the Sunrise and get their crepes with blueberry and crème topping.
The restaurant serves all meals ranging from breakfast to dinner, and the coffee is exceptional. The food and service quality deserves a five-star rating.
The restaurant is located at 1 West Street, Bar Harbor on Mount Desert Island. They are open from 11 am to 9 pm Monday through Saturday. They close on Sunday at 8 pm. The number is 207-288-3948.
Slice of Eden
Slice of Eden "Delightful food in a laid-back atmosphere" is ranked among the top three bakeries in Bar Harbor, ME. The restaurant has a great choice of bagels on the menu—a perfect way to start the day.
The bagels are the best, and they get sold out early in the morning, so get there early. The famous chocolate layered cake with raspberry filling is heavenly.
The restaurant is located at 270 Main Street Harbor, ME. They are open from 6 am to 3 pm, Monday through Saturday, and Sunday from 7 am to 12 pm. Their number is 207-801-9232.
Choco-Latte Café
Choco-Latte Cafe is a coffee and tea bar-restaurant. Famous for its coffee and homemade chocolate. The restaurant menu is extensive, offering different breakfast options.
The restaurant is located at 240 Main Street, Bar Harbor, ME. They are open Monday through Friday from 7 am to 8 pm. Their number is 207-801-9179.
Coffee Hound Coffee Co.
The Coffee Hound Coffee Co. is an excellent restaurant with Maine pride for out-of-state visitors to get their small-batch bag of goodness or by the cup.
They have the best coffee and muffins. A blueberry muffin is an excellent option if you want a little dessert with your coffee, but they have a full breakfast too. What's more, their blueberry pie is to die for, or the New York-style Cheesecake is delicious.
It is located at 62 Main Street. Suite A, Bar Harbor. It's open daily from 7 am to 4:30 pm. Call 207-801-9477.
"Coffee done well in Bar Harbor" – The Boston Globe
BTW, if you're craving a great lobster roll, here are a few suggestions.
Mount Dessert Bakery
Mount Dessert Bakery has delightful pastries that pair perfectly with coffee or tea. The menu is extensive, and the dessert cakes are wonderful. Whichever way you want your coffee or tea, they'll do it for you.
Located at 122 Cottage Street, Bar Harbor, ME. They are open Monday through Friday from 7 am to 4 pm, Saturday from 8 am to 3 pm. Their number is 207-801-9191.
Their motto is, "Some days you make the coffee — some days the coffee makes you"! So ingenious and definitely the truth.
Thrive Juice Bar & Kitchen
It is a perfect place to have a hearty breakfast. However, they're primarily famous for their smoothie bar and raw juices.
The Blueberry Acai is a favorite fresh-made smoothie bowl for many visiting here. It has wild Maine blueberries, frozen acai, bananas, oranges, blended almond milk, topped with granola, blueberries, oranges, banana, and strawberry slices, coconut, and honey.
But take a peek at their menu for other choices.
The Thrive Juice Bar & Kitchen, located at 51 Rodick Street in Bar Harbor. They are open from 7 am until 2 pm. Their number is 207-801-9340.
Final thoughts
No matter where you go on Mount Desert Island, you're never too far away from a great cup of coffee, iced coffee, or tea and a tasty Maine dessert.
"Maine — The Way Life Should Be!"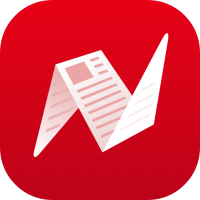 This is original content from NewsBreak's Creator Program. Join today to publish and share your own content. If you need any assistance, let me know.