Millions of people hit the road each day. Often, people are in a rush to get to their destination, but when you see an emergency vehicle with lights flashing on the side of the road, slow down and move over.
Law enforcement officers and other emergency personnel are killed each day in the line of duty, specifically on traffic stops, motorist assists, or crash investigations due to drivers failing to slow down and move over. In Maine, slow down – move over is the law.
Tow truck pulling a truck from the ditch. Professional Photographer - Flickr.
The Maine "slow down — move over" law
The move over law is designed for drivers to slow down and move over when approaching emergency police vehicles. Therefore, if you're in Maine for summer or a resident, when you observe a stopped emergency vehicle, and when emergency lights are activated, you must slow down, check to ensure it is safe to move over, signal your intent if time permits, and move to an adjacent lane away from the emergency vehicle.
Recently, a driver was on I-95 close to Bangor, ME, rammed their vehicle into the back of a Maine State Police cruiser who was stopped for an assist and had the lights on. Unfortunately, the driver failed to slow down and move over on I-95.
Even though the back of the cruiser sustained damage, the officer did not get hurt. The driver was cited and released but will pay a hefty fine or have their day in court.
Maine drivers ignoring 'Move Over, Slow Down' law
In this video, "Chris Costa shows what some Maine first responders are doing to keep each other safe when working on the side of the road."
It's the law
Not only is it a safety concern, but it is also mandatory under Maine law Title 29-A §2054-9 MRSA.
Under this law, drivers must pass in a lane not adjacent to the emergency vehicles if lights are activated, if safe to pass, and proceed at a slow and cautious speed. This law works the same if the emergency vehicle is in the usual passing lane, slow down, and move over to the right.
When you see an emergency vehicle behind you, it may be challenging to determine where they are going. The best thing to do is to slow down and move onto the road's shoulder if possible and safe. Then, wait for the emergency vehicle to pass you.
The simple act of slowing down and moving over increases the safety among emergency responders, but it can also decrease the driver's risk. Drivers who do not move over, slow down, or not pay attention can cause secondary crashes and other problems the first responder may need to handle.
The last thing an emergency vehicle wants to hear is screeching tires and a sudden crash while already involved in an emergency situation. This means they will have to turn their attention from the current situation they are dealing with and check to make sure the other issue isn't more disastrous.
It will create a "triage-like" situation where the emergency responder must evaluate who needs help most and respond.
What is the penalty for non-compliance in Maine?
In the past few months, emergency responders report that drivers in Maine are not slowing down and moving over. This ignorance of the law has increased danger among emergency personnel such as law enforcement officers, ambulance drivers, tow truck operators, and others.
Failure to follow the slow-down - move over law can result in hefty fines. A first offense could mean a fine of $250. A second conviction for violation of the "slow-down – move over" law will mean a fine of $326.
This ticket is a moving violation that goes on your driving record. If you are convicted, the State of Maine Department of Motor Vehicles (DMV) will assess careless driving points that go on your driving record. Traffic violations are the single most essential factor insurance providers use to increase insurance rates. Typically, the increase is much higher than the fine itself.
Your insurance premiums increase with convictions
Points are assessed for every conviction of a moving violation. A moving violation is just as it sounds; your vehicle must be moving when you commit the offense. These are usually speeding, going the wrong way on a one-way street, failure to stop at a stop sign, etc.
If you receive more than 12 points in Maine within a year, your driving privileges could be suspended by the DMV. However, if you believe you complied with the law, you can go to court and plead not guilty. If you pay the fine, you are pleading guilty.
What's more, if you think because you live in Connecticut or another state, you can ignore the ticket, think again. The Driver's License Compact compels the Maine DMV to forward your conviction or failure to appear or pay the fine to your home state.
Slow down & move over — It's the law!
Every year, emergency responders get injured as the result of a driver's failure to slow down and move over, or distracted driving. People on the phone are not as apt to see an emergency vehicle up ahead. Use a hands-free device to keep us all safer!
Note: This is not meant to be legal advice. Always consult a traffic attorney.
"Maine — The Way Life Should Be!"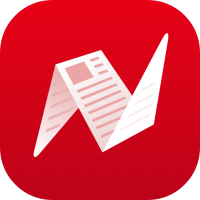 This is original content from NewsBreak's Creator Program. Join today to publish and share your own content. Ask me for any assistance you need.