Screenshot by the Author of Raquel on Netflix Money Heist
You can watch the gif here: The Money Heist and Osama bin Laden
Raquel on the Money Heist Netflix Series brought up an incredibly good question. Can any government be trusted to pay the ransom?
My daughter reminded me that Neil Gaiman, in American Gods, said, "I believe in absolute honesty and sensible social lies. I believe in a woman's right to choose, a baby's right to live, that while all human life is sacred there's nothing wrong with the death penalty if you can trust the legal system implicitly, and that no one but a moron would ever trust the legal system."
Are We Being Duped?
Is the public being duped into providing information on the whereabouts of criminals with offered rewards they will likely never receive? From the results of some of the searches I did on significant criminal captures and reward payouts, or should I say, lack of payouts, it would appear as if Raquel was right when she told the farm lady and Justino, they wouldn't get anything from the government.
The "Spanish government" in the series offers a 10 million Euro reward for information leading to the arrest of the "Professor" and an end to the Heist.
Raquel tells the farmer that she will give them 15 million Euros right away if they protect her from the police. She says, "The government won't pay; they never pay. I'm the police. I know this. Tom Lee, who turned in bin Laden for the $25 million, never got paid. Look it up on the Internet."
So, I did!
The Osama bin Laden Story
Tom Lee supposedly informed the FBI of bin Laden's whereabouts but never got paid. Although it was eight years later, he claims the FBI and CIA knew where bin Laden was the entire time because he told them.
According to a report in the Independent, the U.S. businessman wants $25 million for helping to find Osama bin Laden. Tom Lee alleges he told the FBI about bin Laden's hiding place because a Pakistani Intelligence agent told him that bin Laden had moved from Peshawar to Abbottabad. The terrorist was eventually found and killed in Abbottabad. Or, so we were told.
According to ABC News, "We do not expect a reward to be paid," said a senior U.S. official familiar with the bin Laden hunt, meaning that the $25 million bounty offered by the U.S. under the Rewards for Justice program after the 9/11 terror attacks will probably remain uncollected."
The U.S. government and the intelligence community insist no one provided information on the whereabouts of bin Laden. They say it was, "Electronic intel and a mistake by a bin Laden courier [that] led to [the] raid."
Donnie Rowe & Ricky Dubose Killed Two Guards and Escape Prison
In a similar instance reported by the NY Times in 2017, two Georgia inmates who killed two guards and escaped, though eventually surrendered, had a reward offer of $141,000.
Two families received $20,000 from the Georgia Bureau of Investigation (GBI) to split. Nearly three years later, no one knows what happened to the other $101,000.
In Riverside, CA
In another escape and hostage situation in Riverside, California, reported by the LA Times, Christopher J. Dorner, age 33, a former LAPD officer swore to take revenge on the police. Several agencies, including the city of Riverside, offered nearly $1 million as a reward for his capture.
Although he eventually killed himself, about $700,000 was paid to a couple that he tied up at gunpoint before finally killing himself when the police surrounded the building.
However, the City of Riverside refused to pay the $100,000 they had offered. They said, "Mr. Dorner had taken his own life prior to the arrest being perfected, and this certainly was not a conviction."
What a brilliant (asinine?) way to use a technicality not to pay the family whose life was threatened by a cop killer they helped bring to justice… even if it was at his own hands.
Drug Lord Captured, Informant Snubbed
According to the Guardian.com article, Informants who helped U.S. catch drug lords say rewards have not been paid. Once second only to Osama bin Laden, Don Diego, officially Diego León Montoya Sánchez, had a price tag on his head of 5 million USD.
Don Diego was reportedly the head of the biggest Columbian drug cartel and number two on the FBI's Most Wanted list. His closest confidant, Tito, saw many military-style operations against his buddy Don Diego.
After every failed attempt to capture him, Don Diego ordered whomever he thought responsible to be killed. Tito figured no one knew more than he about Don Diego, and eventually, the chieftain would order his execution as well.
So, he decided to take the $5 mil and live in peace, but six and half years after Diego's arrest and subsequent 45-year prison sentence, Tito has not been paid!
Tito maintains, "I risked my life giving them information. And the government has been jerking me around about the reward." Tito says, "Once they have what they want, we snitches become dispensable."
Tito claims a Federal Drug Enforcement Agent (DEA) told him after the arrest, "You're a rich man." He says he now considers that a "sick joke."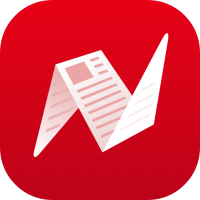 It's Not Just the USA
According to the Sydney Morning Herald, "The Age revealed today that not a cent of nearly $14 million reward money offered had been paid out in the past decade, raising doubts about the true worth of cash incentives in solving crimes."
That's 43 unpaid rewards since 1998. Assistant Crime Commissioner Dannye Moloney says that, of course, these rewards got paid; it's just that most informants get paid confidentially.
He added that many did not seek monetary compensation but want instead to be cleared from "…indemnities from their involvement in the crime, witness protection, or other measures."
Takeaways
If people are to continue to put their lives on the line as informants to world governments, they must believe they will get the offered reward. Many of the world's crime agencies insist the money is there; it is just that people often do not come forward to claim it. And I have some beachfront property in Kansas for sale.
References:
The USA Today article, $20,000 in reward money for escaped inmates split between 2 families
The Independent.co.uk article, U.S. businessman wants $25 million for helping to find Osama bin Laden
The NY Times article, The Criminals Have Been Captured. Now, Who Gets the Reward?
The LA Times article, A Double Killing, a Vengeful Plan, a Wave of Fear
The Guardian.com article, Informants who helped U.S. catch drug lords say rewards have not been paid
The ABS-CBN News article, Money Heist star tests positive for COVID-19
The Sydney Morning Herald article, Police rewards 'have been paid'