Photo by Karolina Grabowska from Pixabay-Pexels
When someone is caught up in the cycle of addiction, they are literally dealing with a horrible disease. It is a disease that never goes away. The good news is it can be arrested and laid to rest.
Dr. Eric Brown advised a Bangor area working group during his introduction, "No one gets into drugs or alcohol intending to become addicted." The workgroup was made up of law enforcement officers, social services, businesspeople, and local healthcare providers.
When someone is addicted to fentanyl, oxy, heroin, or even alcohol, it can be challenging to get off it independently. With help, many are able to get clean and stay sober.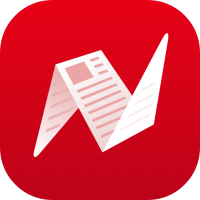 You see the homeless everywhere, yet you believe it can't happen to you or someone in your family. You have a good job and a nice home with a small mortgage. You're fine — until you're not.
If you have a loved one suffering from drug addiction, you can hope they will find a path towards getting help. Alternatively, you could take the initiative and help lead them to that path.
Screenshot-Bangor, Maine Map showing recent overdoses in Bangor, Maine Red-died Blue-lived
Finding Rehab
As a resident of Bangor, Maine, you might be familiar with the drug addiction treatment community. If not, your search for the appropriate drug rehab might take a little time and effort.
Here are two drug rehab centers in Bangor, Maine, worthy of your consideration to help you in that endeavor.
Discovery House of Bangor - Comprehensive Treatment Center: Adult treatment center that specializes in opioid addiction treatment. The facility offers dual diagnosis treatment for co-occurring disorders (psychological/addiction). Most insurance plans are accepted, including Medicare and Medicaid.
Acadia Hospital: Full-service adult addiction treatment center that specializes in heroin and alcohol addiction treatment. The facility also offers mental health treatment services. Accepts most private insurance plans, plus Medicare, Medicaid, and TRICARE. Most active-duty military, retirees, and their dependents qualify for TRICARE. If you're not sure, check here.
The Treatment Process
To relieve any possible anxiety about getting treatment, here is a description of the addiction treatment process.
Upon entering the rehab center, your loved one would go through an intake interview. The interview is designed to give facility staff members information about a client's addiction issues. That information will serve as a roadmap for creating a custom treatment program.
If your loved one's addiction is moderate to severe, they most likely will need to go through a detox program. A good detox program will allow them to clear their withdrawal symptoms with a minimum of pain and discomfort.
From there, they would move to the therapy portion of treatment. Most treatment facilities will administer therapy for the individual, though group and family sessions might also be brought in as part of the treatment program when necessary.
For the most part, individual therapy is where the hard work is done. If your loved one can be open and honest with their therapist, they will have an excellent chance to learn the truth about their addiction. With the truth in hand, they will get an opportunity to build the coping skill they will need to avoid a lifetime of chronic relapses.
All of this is possible if your loved one can find their way into treatment. Without treatment, their prognosis would be a lifetime of turmoil and suffering until they finally hit rock bottom.
When addiction to alcohol, fentanyl, opioids, cocaine, or heroin strikes your family, you need to know where in Bangor, Maine, to get free help.
Most Veterans and families of Veterans think of the Togus, Maine VA Healthcare System (VAMC) in Augusta or the Bangor Veterans Affairs clinic on State Hospital Street.
The Bangor VA Clinic - 35 State Hospital Street Bangor, Maine 04401. Main number: (207) 561-3600 Mental Health number: (207) 561-3600 (ext. 3600)
References:
The Start Your Recovery website, Drug & Alcohol Rehab Centers, Counseling, & Support.
The Bangor Daily News article, Bangor struggles to find success with program aimed at reducing drug arrests.