A growing marijuana bud courtesy of the Seaweed Co in Auburn, Maine
No matter how you feel about the subject, marijuana sales are legal in Maine. The problem remains to find a legal shop to buy what you want.
The first day of legal pot sales was 9 October 2020, almost four years after Maine voters approved the initiative. At that time, there was only one store open for recreational sales in Bangor, Maine, which was Firestorm.
Although, Firestorm is not the only game in Bangor since the Brothers Cannabis opened a Stillwater Avenue store on 6 February. So, the logjam might be clearing, at least in Bangor.
Both sell marijuana buds or 'flowers,' edibles, cannabis concentrates, and rolled joints; though some customers have been driven away by the high price, more stores mean lower prices.
Sales of recreational marijuana sales in Maine set a new record in January 2021, with $2.5 million in sales. That's nearly half a million dollars more than in December and a 92% increase over November sales.
What's the HoldUp?
Why is it taking so long for the government to authorize licenses to open your pot business? It's been legal now for more than four years, and there are only a few places approved for cultivation, processing, or sales.
Wouldn't it make sense to do the background checks and get these stores their license if they are worthy? Lord knows the state could use that revenue to fix roads and bridges around the state.
According to a Bangor Daily News article, 216 vendors are still waiting to sell recreational pot in Maine; well, the title speaks for itself. There are still 216 stores waiting for their license to sell marijuana to an eagerly awaiting clientele.
"According to Maine's Office of Marijuana Policy website, as of Wednesday, the state had issued 13 adult-use cultivation licenses, with 175 more in various application stages. Likewise, there are eight active manufacturing licenses and 66 in progress." — The Bangor Daily News
Why are so many shops still being held up by the application and licensing process when marijuana sales are big business?
U.S. Cannabis Sales Estimates 2019-24 Courtesy of Marijuana Business Daily Source
Manufacture, Cultivation, Processing, and Distribution of Maine Marijuana
Many shop owners are troubled that there isn't enough product to fill the shelves. Is that because Maine state officials are still processing licenses for growers and distributors?
According to a local business owner who had been waiting for years to open for business, he didn't have enough products to please his customers after finally opening. "We're still really struggling to get edibles and concentrates. They're really in short supply — but I suspect it's temporary." — Dave Page, Coastal Cannabis owner.
"There's not a lot of edibles manufacturers in Maine right now. We hope to have a bigger variety by the end of the year." — Margaret D'Amour of the SeaWeed Co.
Joel Pepin, one of JAR Cannabis Company owners, says, "We have to make sure the cultivation centers are licensed and online, our manufacturing and extraction facility is ready to go. And then at that point, once those licenses are in order, we'll be ready to open up the retail stores."
The JAR Cannabis Company will not only run marijuana shops but is also involved in the cultivation, extraction, manufacturing, and distribution of recreational marijuana.
Brisk Sales Reported by Open Stores
Maine marijuana stores reported earnings for November at $1.2 million and $2 million for December 2020. Given the problems with production and distribution, open stores witnessed a brisk business despite the pandemic, or perhaps, in part, because of it.
Thomas Winstanley, the Theory Wellness VP of marketing, says, "Despite all the market challenges, everything from COVID to supply chains and beyond, Maine has done a really good job getting this market up and running."
A New Center Maine video on YouTube Adult-use recreational marijuana sales begin in Maine.
NOTE: It is still illegal to use in public spaces. The resultant conviction will cost you a fine of at least $100.
References:
The Bangor Daily News article, 216 vendors are still waiting to sell recreational pot in Maine dated 3 December 2020 by Troy R. Bennett
The Bangor Daily News article, Bangor's 1st legal pot store sees market grow as recreational sales double statewide dated 24 February 2021 by David Marino Jr.
The News Center Maine article, Adult-use recreational marijuana sales begin in Maine Friday dated 9 October 2020 by Sean Stackhouse
The ABC News article, Maine marijuana shops report brisk business despite pandemic dated 10 January 2021 by Patrick Whittle with the Associated Press (AP)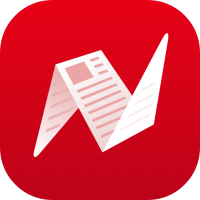 Download the app to your phone or tablet to get the news with a single swipe.