Walmart & Sam's Club to Issue Vaccines
I will bring you up to date on several Corona Virus issues from around the Bangor area. I decided to do this because I had to look in several different places to find the information I wanted about the COVID-19 variant, updated numbers, teacher vaccines (which is crucial), and the priority.
Although some or all of this information is available in the Bangor Daily News, you would have to read several different articles to get all the updated details on the virus.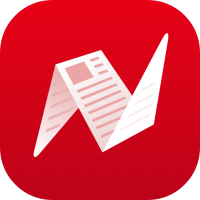 But here it is all in one place on News Break, your free news app, which you can download here. Once the download is complete, you will have all my articles in one place. What's more, you will always have the news you need that's free and easy to access on your phone or tablet.
Despite "technical difficulties" with its computer system, Walmart says the plan to vaccinate is still scheduled for those who have signed up. Twenty-four Sam's Clubs and Walmart stores around Maine will administer the vaccine. Click the store name to sign up.
Behind the Numbers
Thirty-eight percent of those Mainers vaccinated so far are in the over 70 age group.
The Maine CDC has confirmed 41, 419 probable or confirmed cases of the coronavirus or COVID-19 in the past eleven months, and 636 of those have died.
In the past week, 253 new cases were added to Maine's growing numbers, along with two more deaths.
The Maine Affordable Housing Coalition says they are working through the 2,000 applications for rent relief received before the 31 December deadline, but they realize many more have depleted their savings. The recent stimulus checks have only put-off the inevitable, and more relief is required.
New York Times Graphs Depicting Coronavirus in Maine
The UK Variant
I jumped right on this because the Maine CDC has confirmed that the UK variant, also known as the B.1.1.7 variant, is in Maine. Why is this essential information?
The UK variant of the coronavirus is more contagious than COVID-19. In fact, it is 40 to 70 percent more contagious the coronavirus. However, the Moderna and Pfizer vaccines will still protect us against the new strain, says the Maine CDC.
Franklin County residents should be most concerned because that's where the first case was detected. A resident who had traveled internationally was found to have contracted the variant.
The Director of the Maine CDC says,
"It is more important than ever that Maine people remain vigilant in taking the steps that prevent the spread of COVID-19 — wearing face coverings, staying at least 6 feet apart, avoiding gatherings, and washing hands frequently."
With efforts continuing to reopen schools, it is essential that teachers receive the vaccine as soon as possible. However, the Maine CDC indicates that school employees and teachers will have to wait a few more weeks before receiving the vaccine. Although teachers, food servers, nurses, and doctors are "essential workers" or "frontline workers," they are still phase 1b priorities.
The current Maine CDC priority is chronic health condition sufferers and senior Maine residents. Frontline workers are still secondary to that group, according to the Maine CDC Director, Nirav Shah.
"By the time we are able to have sufficient supply to vaccinate groups like yourselves, teachers, it may be a while, — It may be several weeks, if not even longer than that."
He told Maine's Education Association in a meeting Tuesday evening.
So far, only about 30 percent of the 70 and older age group have been vaccinated. Those with chronic illnesses are next in line, and Maine only receives about 21,000 per week. Remember, each individual must receive two doses.
What's more, schools are inherently safer than the communities they serve. Social distancing and mask use are tightly regulated, and personal responsibility paramount. Who wants to be the teacher that caused a massive outbreak at their school because they were careless? No one.
Some states, such as California and Illinois Departments of Education, insist that teachers and administrators get vaccinated before schools reopen.
Why Condemn the Governor for the Slow Pace of Vaccines?
There is little the Governor can do to speed up the number of vaccine doses the state receives. Despite Maine residents only getting around ten percent of its citizens even the first dose, there is no way to pump up vaccine doses coming into the state.
President Biden has promised accelerated doses to the states, but so far, those numbers have not increased, and there doesn't seem to be a lot the Governor can do to change that.
The aim is still to vaccinate nearly 330,000 Maine residents in phase 1a and 1b this spring:
Phase 1a includes those over 70 and the chronically ill.
Phase 1b are Maine's front liners and essential workers.
Although the Maine CDC touts the initiative to require double masks, the Governor and Maine's legislature have not agreed to that measure even though it is potentially much safer. Currently, double masking is still a personal choice.
References:
https://www.pressherald.com/2021/02/09/maine-teachers-not-prioritized-for-covid-19-vaccinations/
https://bangordailynews.com/2021/02/10/news/itll-be-several-more-weeks-before-maine-teachers-can-get-vaccinated-shah-says-sk6sr8zcdk/
https://www.pressherald.com/2021/02/08/more-renters-seek-help-as-relief-program-struggles-to-keep-up/
https://bangordailynews.com/2021/02/10/news/more-contagious-uk-coronavirus-variant-confirmed-in-maine/
https://www.pressherald.com/2021/02/10/maine-reports-253-new-cases-of-covid-19-2-additional-deaths/
https://www.newscentermaine.com/article/news/health/coronavirus/vaccine/walmart-experiencing-technical-difficulties-customers-unable-to-sign-up-for-covid-19-vaccine-online/97-dbae2da2-4948-465f-982f-2231166d96d8
https://www.newscentermaine.com/article/news/health/coronavirus/vaccine/everything-you-need-to-know-about-the-covid-19-vaccine-rollout-in-maine/97-e90b9de2-f34c-4ad3-9d2a-29b43377aee3