The Ten-Hour Restricted Eating Method Chart
A study of the effects of a ten-hour TRE on Metabolic Syndrome (MetS) patients in the San Diego, CA area, showed reduced belly fat, lower cholesterol levels, and stable blood sugar.
Cardiovascular (CV) disease, stroke, and diabetes are three of the most critical medical conditions that lead to death. Some of the conditions incorporated into a Metabolic Syndrome (MetS) diagnosis include high blood pressure, high LDL cholesterol, high blood glucose, and obesity, contributing to CV disease, diabetes, and stroke. Although all these symptoms contribute to MetS, only three need to be present for a MetS diagnosis.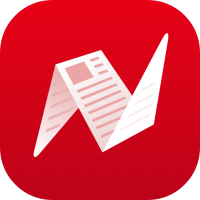 The study results indicate that with no other substantial diet changes than the timeframe patient eats, patients with MetS achieved reasonable weight loss with no adverse side effects.
The body's natural internal clock functioned better with regular meals than previous unrestricted meal hours and snacks.
The TRE Is Believed to Reduce Incidence of These Conditions
In America, people eat food rich in sugar for over 15 hours a day, from their morning coffee through a fast-food lunch, pasta, alcoholic beverages, and even a snack at bedtime. Researchers carried out the study to help metabolic syndrome (MetS) patients better manage their disease by limiting calorie intake to a consistent 10-hour window.
The basics of how the TRE works video:
https://ars.els-cdn.com/content/image/1-s2.0-S1550413119306114-mmc3.mp4
To help weight loss patients, a San Diego weight management company and other weight loss companies in the SoCal area have taken up the TRE method. It is proven to lower calorie intake during the fourteen fasting hours, a viable course of action in losing weight.

The TRE Method
A study conducted by the Division of Cardiovascular Diseases at UC San Diego and the Salk Institute for Biological Studies shows that a 10-hour time-restricted eating (TRE) plan substantially reduces MetS.

Patients lost weight, made substantial improvements in each area of their MetS diagnosis, and enhanced their overall quality of life.
This form of intermediate fasting helps the body burn excess fat, aiding in metabolic rejuvenation.
The research showed improved metabolic markers like :
Insulin sensitivity
Better-cell function
Hemoglobin A1c
Lower blood pressure
Decreased appetite
Decreased incidents of breast cancer
Parameters for Full TRE Benefits

10-Hour TRE Change in Eating Habits Chart
The study relies on a 24-hour clock in which the body's physiological processes revolve, whereby taking food during daylight hours aligning with our bodies' natural circadian rhythm.
Regulating our bodies' genes or clock that turns on and off during different times of the day based on the internal and external stimuli like light, temperature, and food tell our genes when to reset.

In the study response to light and food in the morning, our genes increase insulin sensitivity and decrease melatonin, the "sleep hormone." In the evening, insulin sensitivity decreases, and melatonin rises to prepare the body for rest.

Avoid Prolonged Eating Periods Passed Ten Hours

A San Diego weight management company advises people to avoid prolonged eating habits, especially at night when the body should be resting and in repair mode. Throwing off the physiological process leading to metabolic problems and sleeps disturbance aiding in weight gain.

TRE studies show people with long eating windows that prolong into the night have worse health problems than shorter eating windows. Always aim to align food intake with your sleep cycle.

Conclusion

After the 12 weeks clinical trial concluded, the study showed all 19 patients who participated improved in at least one benchmark area. Some patients displayed weight loss and reduced fat around their abdominal region, significant decreases in blood pressure, stable blood-sugar levels, and better LDL/HDL cholesterol ratios.

TRE has dramatically changed the lives of many. Participants in the study observed three significant trends during the self-selected TRE periods. These might help explain the reported benefits shown in the MetS patients. These trends were:
1. A shorter eating window (ten hours) and prolonged fasting, resting, recovery period of 14 hours.
2. Patients achieved significant weight loss through strict adherence to the TRE, rather than skipping any meals.
3. The regularity of schedule provides the participants longer hours of sleep than those not using the TRE for weight loss.
While other weight loss program participants use 16 or 18 hours of intermittent fasting to achieve faster weight loss, using the TRE method showed a greater ability of the participants to function socially and not worry about "cheating" or breaking the rules of their eating restrictions.
By self-selecting a later ten-hour schedule, the participants could have dinner with friends later in the day and stay on their ten-hour schedule.
Ask your doctor if a Ten-Hour TRE is right for you.
References:
1. https://www.sciencedirect.com/science/article/abs/pii/S1550413119306114
2. https://www.webmd.com/diabetes/type-2-diabetes#1
3. https://www.healthline.com/health/top-10-deadliest-diseases