If you love the feeling that runs up my spine when a horror story hits a nerve, this list is for you. When your heart starts racing, and you want to skip ahead to see what happens next, that's an exciting story.
Let's take a look at seven books that scared me more than any others.
Photo by Luz Fuertes on Unsplash
#7 — The Exorcist by William Peter Blatty
It's been nearly 50 years since I read this story, and just the mention of the name sends a chill up my spine. Some say this is "the most terrifying book ever written." I wouldn't go that far, but it did scare the crap out of me. What's more, it was as controversial as it was scary.
In case you are unfamiliar with the story, 11-year-old Regan is possessed, and it is up to a Catholic priest, Damien Karras, and her mother to save her. Karras is tortured by the recent death of his mother and blames himself. His faith is shaken, and he fears losing this young girl to the devil who calls himself Captain Howdy. Loaded with spellbinding terror, this book will scare the crap out of you.
It was a New York Times Bestseller for 57 weeks and spent 17 weeks in a row at #1.
The 40th-anniversary remake with additional footage from the author is on sale at Amazon for just $5.99.
Of the 1,679 verified Amazon purchasers, 91 percent gave this book four or five stars with an overall rating of 4.6 out of 5. Buy it now for your Kindle.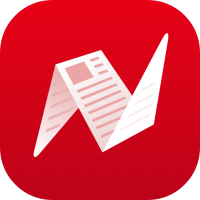 #6 — Rosemary's Baby — Ira Levin
Rosemary's Baby is another classic horror story. When Rosemary and her husband Guy Woodhouse move into an old NYC apartment building, the Bramford, they are befriended by the Castavets. The latter take a "special interest" in her welfare. When Guy lands a starring role on Broadway, she becomes more isolated and worried about the attention of the Castavets. Before this new role, he had wanted to wait to have children, now he suddenly agrees.
"That night, she dreams of a rough sexual encounter with a huge, inhuman creature with yellow eyes. Rosemary finds claw marks on her breasts and groin the following morning, which Guy dismisses as the results of a hangnail. She subsequently learns that she is pregnant."
Guess what? This was Ira Levin's second novel, so if you think you have to be a wildly successful author like Stephen King, Dean Koontz, or Ray Bradbury to hit the big time, think again. Just sit down there at the keyboard and get your idea on paper. But read this first. It might give you some ideas about how to write that horror story.
Of the 618 verified Amazon purchasers of this 50th-anniversary edition, 87 percent gave it four or five stars with an overall rating of 4.5 out of 5. Buy it now for your Kindle.
#5 — Watchers by Dean Koontz
Watchers has an unbelievably horrifying plot. Even after reading it several times, my heart still pounds from one frightening scene to another. Basing your decision to read Watchers or not based on any of the three movies loosely based on the book would be a mistake. None of those movies even come close to the absolutely terrifying and wonderful story in the book.
This is definitely one of the most enjoyable horror stories I ever read, even though it scared the dog crap out of me. Einstein or "Fur face" is undoubtedly the most adorable dog to star in a fictional book. Although scary, the story is one of the most delightful, mesmerizing, touching, and profound books I have had the pleasure of reading, not just once, as I have already mentioned.
I am not going into the story because there is no way I could do it justice — just read it!
Of the 4,039 verified Amazon purchasers who left a review, 94 percent gave this book four or five stars with an overall rating of 4.7 out of 5. Buy it now for your Kindle.
#4 — The Haunting of Hill House by Shirley Jackson
Four curiosity seekers, including Luke, who is set to inherit the house, Dr. Montague, who is looking for a real ghost sighting, Theodora, his upbeat and lighthearted assistant, and Eleanor, who has previous experience with poltergeists.
Although this book has been around almost as long as I have, for some reason, I hadn't read it until after I saw the movie. The book is, of course, much more unsettling.
The greatest haunted house story ever written. The inspiration for a 10-part Netflix series directed by Mike Flanagan and starring Michiel Huisman, Carla Gugino, and Timothy Hutton.
Of the 3,800 verified Amazon purchasers who left a review, 79 percent gave this book four or five stars with an overall rating of 4.3 out of 5. Buy it now for your Kindle.
#3 — Helter Skelter by Vincent Bugliosi with Curt Gentry
The true story of the Manson murders. One of the things that makes this story so terrifying is that it really happened, at least what they could put together from the participant's testimony and trial transcripts.
And, after all, isn't real life, the largest, the craziest, and the scariest story imaginable?
This book includes interviews with Manson, Patricia Krenwinkel, Susan Atkins, and other self-proclaimed Manson family murderous members. First published in 1974, it has sold more than 7 million copies, making Helter Skelter the best-selling crime story ever. It also won the Edgar Award for Best Fact Crime in 1975.
If you love true crime stories and have not read this, you owe it to yourself.
#2 — Hex by Thomas Olde Heuvelt
My daughter recommended that I read this book. So, I went to Amazon to look for it and found that Stephen King and George R. R. Martin recommended it too, saying it was "well-written and creepy." As much as I love those three people and horror, I had to read it!
Hex is set in upstate New York, close to West Point, in Black Spring. The town is haunted by a witch or the ghost of a witch, to be more succinct, the "Black Rock Witch." She was executed in 1661 and had been haunting the town ever since.
The townsfolks sewed her mouth and eyes shut so that she couldn't give them the evil eye or cast a spell on them. The thing is, they jump right into it. This witch is walking around town like she owns the place, and the people are like, oh well, life goes on. I was like, oh hell no, why don't they move?
Almost in answer to my question, the main protagonist's family's mom and dad talk about a vacation they took to Thailand and feeling suicidal within days. So, it's like once you settle in there, you are hooked. It turns out the entire town is sworn to keep the witch a secret by the powers that be at the "Point."
Things really heat up when a few of the town teens decide they need to do something if they want to have a future.
Whoever is born here is doomed to stay 'til death. Whoever settles, never leaves.
The English version of Hex has 714 verified Amazon purchasers; 76 percent gave it four or five stars with an overall rating of 4.2 out of 5. Buy it now for your Kindle for just $2.99.
#1 — The Shining by Stephen King
The Shining was a masterpiece in modern horror. Nobody sets the trap as well as King. Jack Torrance, a recovering alcoholic, gets a job as a caretaker at the Overlook Hotel in the Rocky Mountains of Colorado.
He moves his family there, figuring this will be an excellent opportunity to rebuild the family bonds, to get some writing done, and it just might be his last opportunity to put the booze behind him.
Yet, as winter sets in, his son Danny starts noticing they are not alone in the Overlook. Danny has the "shining." The shining gives Danny the ability to see the Overlook's murderous history, which started when it was built on a Native burial ground. Are there actual ghosts in this old hotel? Is Jack's craziness just a bad case of cabin fever? If they could escape into the snowy mountains, where would they go?
It's so easy to see why many King fans consider this book as their favorite. It has all the classic "haunted house" elements in a big ass hotel in the mountains with a family locked in until spring. What could go wrong?
Of the 9,858 verified Amazon purchasers, 96 percent gave it four or five stars with an overall rating of 4.8 out of 5. Buy it now for your Kindle.